How an Unknown Photographer Named Carleton E. Watkins Helped Save Yosemite
Did you know that a single unknown photographer helped change the course of history for Yosemite with his photos back in 1861? The video above tells the story of Carleton Watkins, a man whose photos of Yosemite made their way to President Abraham Lincoln and helped influence the decision to turn the area into a National Park.

The video is narrated by Matthew Butson, the Vice President of the Getty Images Archive, who takes us deep into the company's vaults to give us a glimpse at some of Watkins' original prints.
Here are a few of the Yosemite photos Watkins captured during his career using a mammoth-plate camera: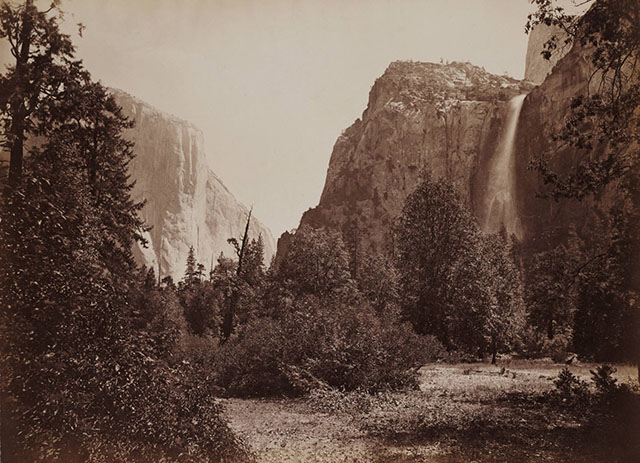 Some of Watkins early photos of Yosemite made their way to US Senator John Conness, who then showed the photos to Abraham Lincoln. Influenced by the photos, Lincoln later signed the Yosemite Grant into law, the first time a park's land had been set aside by the the federal government for preservation and public use. It paved the way for Yellowstone to become the first official US national park in 1872. Yosemite became a national park in 1890.
"That's the power of photography," Butson says.
(via Getty Images via ISO 1200)