Eh? DJI Advertises the Phantom 3 As a Way to Capture Wedding Ceremonies
DJI announced the Phantom 3 yesterday, updating the world's most popular line of drones with much fanfare. However, one of the "filmed on Phantom 3" videos is drawing some ridicule and laughter.
In a short film titled "Lasting Love" (shown above), DJI touts the Phantom 3 as a great way to photograph and film indoor wedding ceremonies.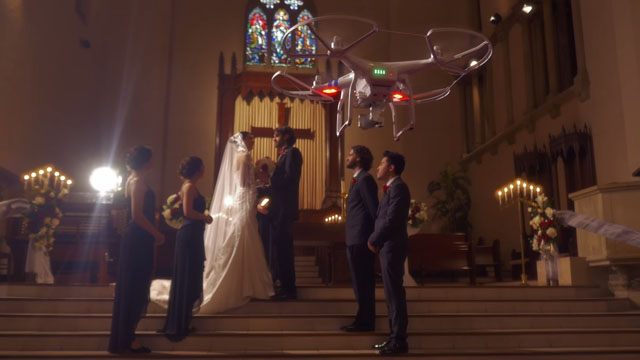 Commenters immediately began pointing out how flying a drone during a quiet wedding ceremony would be unbearably loud and annoying, much different than the quiet and graceful hovering that's seen in the advertisement.
The video has gotten double the number of downvotes compared to upvotes on YouTube:
People are even beginning to make parody videos showing what the ceremony would actually sound like if you tried to use a Phantom 3 to capture it:
Yikes. DJI might want to think about sticking with volcanos. That video has been overwhelmingly upvoted.