Dark and Haunting Portraits of People Struggling with 'Emotional Cancers'
Photographer Alec Dawson regularly battles with what he calls "emotional cancers": inner struggles that include regret, isolation, anxiety, and depression. As a way to deal with his inner dramas, Dawson has created a photo project titled "Nobody Claps Anymore", a series of portraits of people in their homes, lit and captured in a way that conveys what he feels.

The project "is my de facto art therapy," Dawson says.
The photographer writes that inner emotional dramas often rear their ugly heads when a person is experiencing a quiet solitary moment in the privacy of their own home. Thus, he decided to do each of his portrait shoots in each subject's home.
"What I simply do is choose the scene in their homes, adjust the lighting and ask them to pose in a particular manner," he says. Sometimes he does minor changes to a subject's wardrobe, but aside from that, the locations themselves are as he discovered them. Each of the scenes is "authentic and unconstructed."
Dawson also uses cinematic lighting in each scene to dramatize the moments. His carefully lit environments gives the photos a certain look and feel that's reminiscent of suspense or horror movies.
Here are some of the images found in the series so far: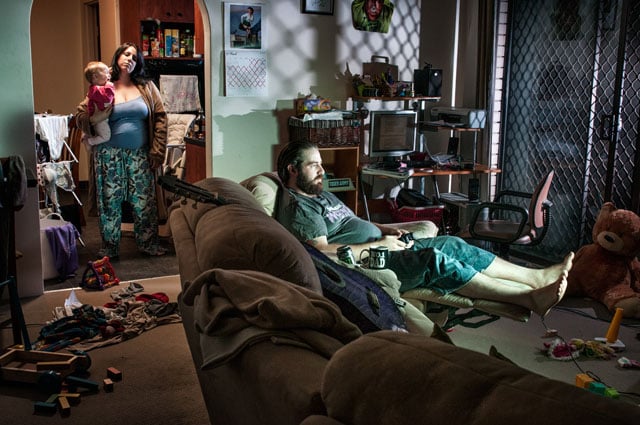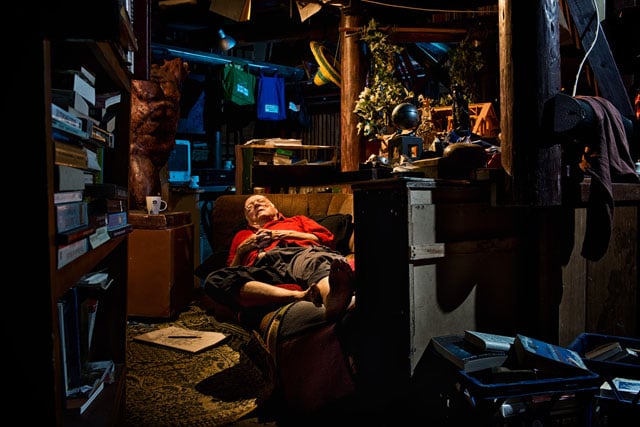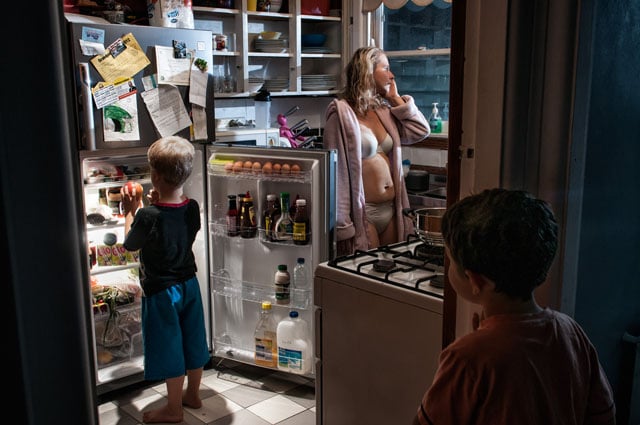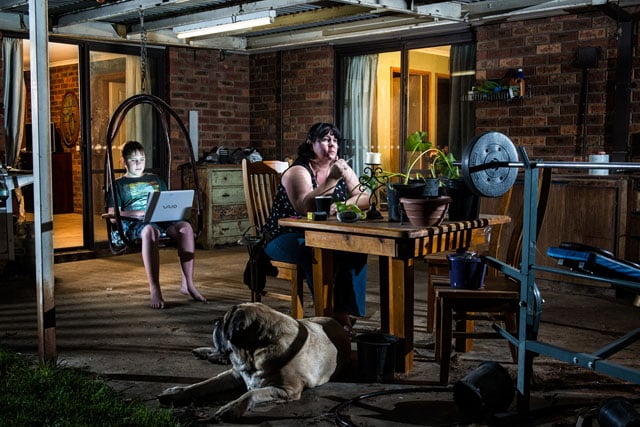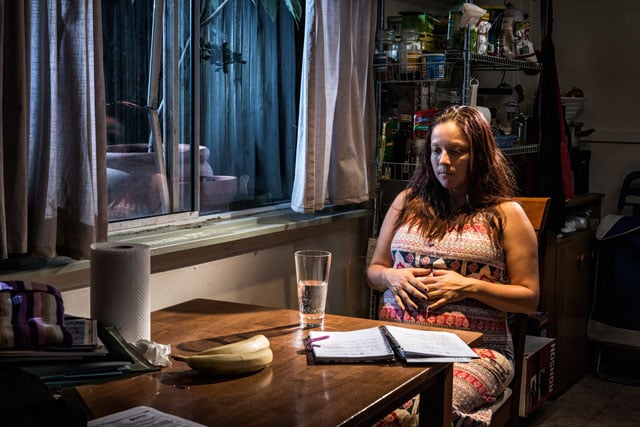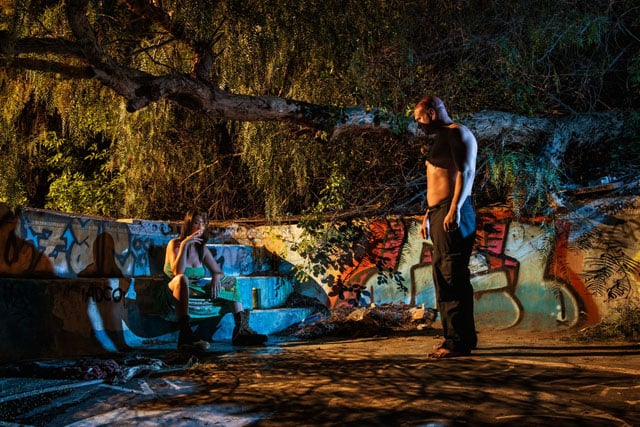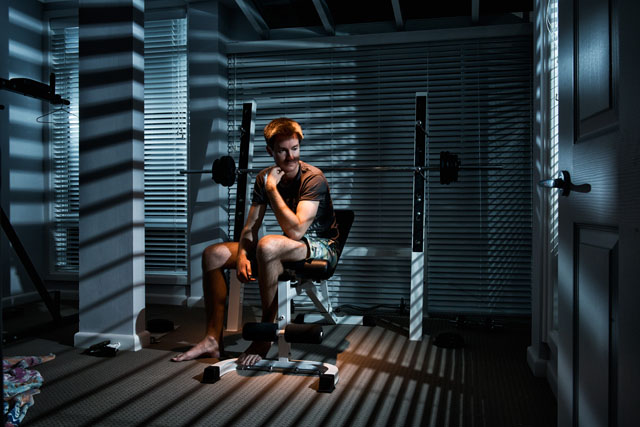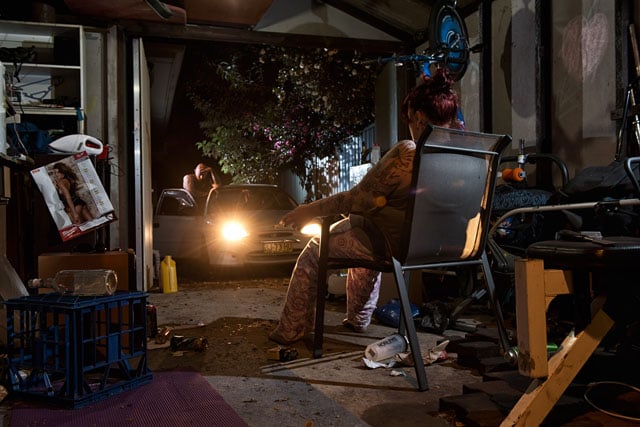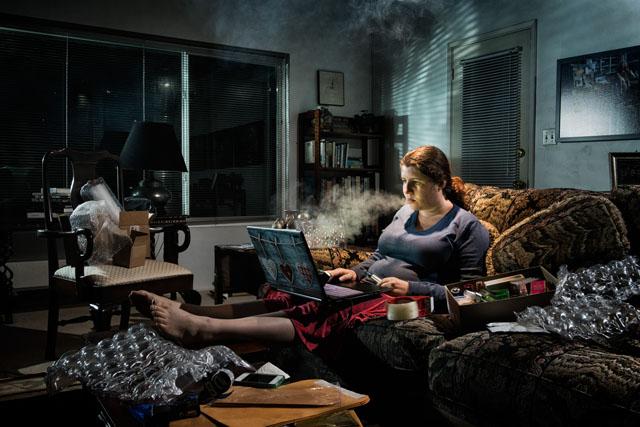 Dawson says he titled his project "Nobody Claps Anymore" after one particular flight to Melbourne, Australia.
Hundreds of tons of metal, carrying hundreds of passengers, silently flared momentarily before the tires collided with the runway. The nose of the plane heaved forward. The reverse thrusters roared and rapidly decelerated the plane. As the plane turned off the runway onto the taxi-way the individual joints in the pavement were perceptible as the plane lumbered to the gate. Eventually the plane parked and I heard the sounds of belt buckles, zippers, and the rustling of bags. It all happened in silence. Not a word uttered. No applause. The audience had forgotten to clap.
You can find the entire project over on Dawson's website (warning: there's quite a bit of mature content in the series). You can also find his work on Flickr and 500px.
---
Image credits: Photographs by Alec Dawson and used with permission