Underwater Photos That Convey the Emotional Pain of COVID Quarantines
"Sani/nation" is a new project by underwater performer and director Christine Ren (AKA The Underwater Woman). It's a series of underwater portraits that aim to convey the emotional pain brought on this year by COVID-19 quarantines around the world.

"As an underwater performance artist, after having to quarantine solo for 3 months due to COVID, I recently came together with a group of quarantined creatives in Los Angeles to create an underwater art campaign that would help us process our painful COVID-19 pandemic experiences," Ren tells PetaPixel. "My imagery series, 'Sani/Nation,' is an evocative journey through my own personal experience with the COVID pandemic and my struggle to find a better way to process and manage what I recognize as shared communal grief."
The photos in the project were captured by photographer Justin Lutsky.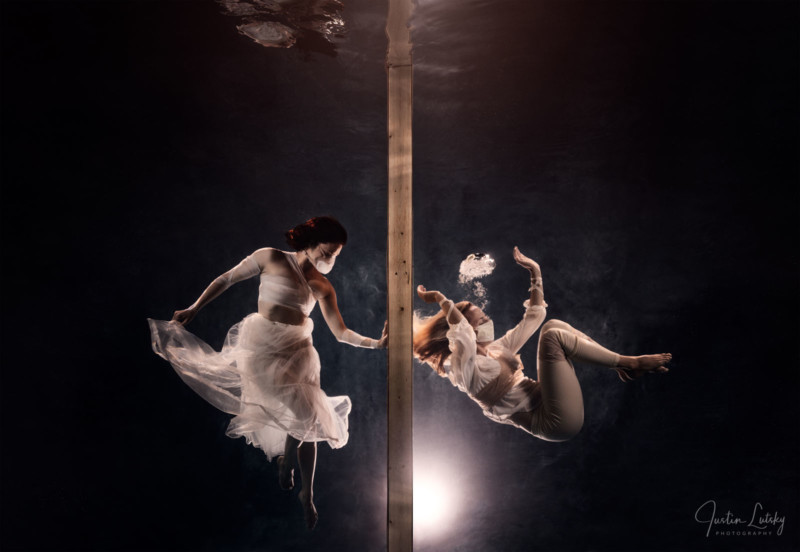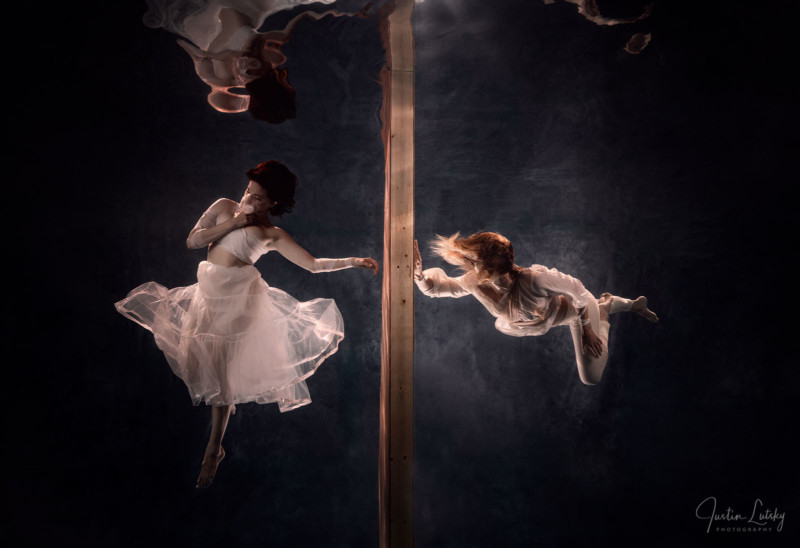 "The series' images speak both to the pain of physical distancing as well as what we continue to hold onto and hope for: shared space, support, togetherness, connection, and loving touch," Ren says.
Here's a short behind-the-scenes video that offers a look at how this project was done:
You can find more of Ren's work on her website, Facebook, and Instagram.
---
Image credits: Photographs by Justin Lutsky and courtesy Christine Ren