Icelandic Self-Portrait Series Helped Artist Out of Postpartum Depression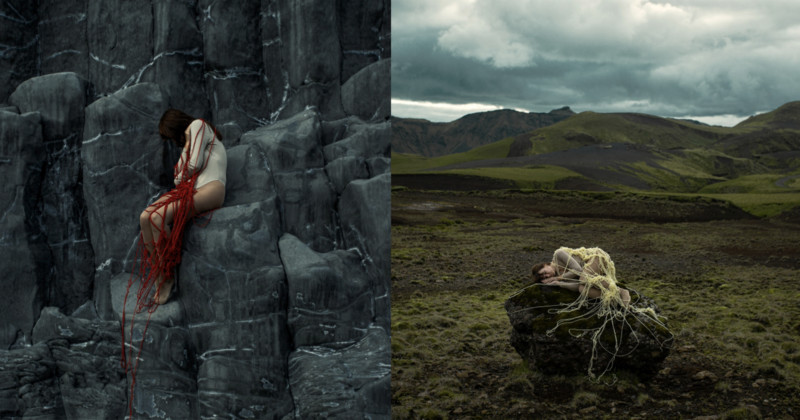 Visual artist and photographer Felicia Simion found a trip to Iceland and a self-portrait project were exactly what she needed to reconnect with nature and feel alive once again.
Surreal Photography With a Touch of Reality
Based in Bucharest, Romania, Simion started her photography journey after first seeing Magnum photographers' work at the early age of 13. Today, she puts her work "near the thin line between reality and fiction, easily floating from one side to another" and her artistic interest lies in visual anthropology and storytelling.
"I would describe myself primarily as a fine art photographer, with a touch of documentary," Simion tells PetaPixel. "I am fascinated about people and places, which I tend to put together, sometimes in a surreal manner, other times in the most realistic approach."
The Healing Nature of Iceland Landscape
Her latest photographic project, "Rewired," is rooted in her battle with severe postpartum depression, which left her struggling to connect with nature. She sought solace in the bustle of a city, but every time she left it and headed to the countryside, she would no longer feel the peaceful joy of nature, the mountains, or the sea.
Having always dreamed of going to Iceland, Simion knew this may just be the answer to help her reconnect to the natural world through her camera.
"It was this almost mythical place in my mind, a land of all possibilities in terms of landscape, a place both exotic and familiar somehow," she says. "Iceland called me ever since I saw pictures of it in travel magazines."
Simion was just as confident with her project idea, although some of it had to be adjusted to fit with reality. She left home with a bunch of yarn balls, which she planned to use to visually portray her re-connecting with nature — literally.
"I discovered this would be a bit more complicated than I thought, due to the harsh weather and wind conditions, and also the large number of tourists who visit Iceland during summer," she explains. "But I managed to stick with the plan and forget my own fears and anxieties, everything for the sake of art."
With the help of her husband, they both put together a list of locations, scouted on Pinterest and Google Maps. Some places they couldn't visit during their 7-day trip, while others they saw twice, like the Reynisfjara beach they returned to visit again in better weather conditions.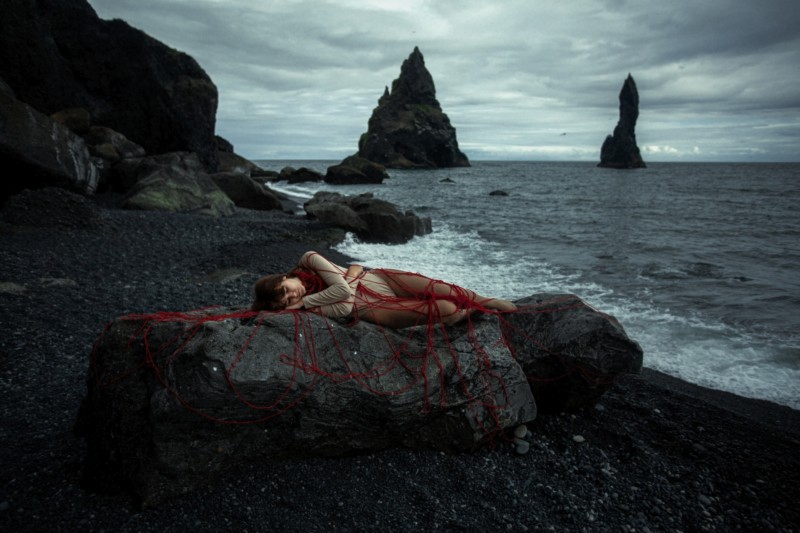 "Overall, we did the well-known Ring Road plus a bit more by van," Simion says. "We saw almost everything we wanted to see during our first trip there, with lots of other destinations to be visited on a future trip."
"After the trip, I felt a mix of emotions — I was happy, tired, inspired, overwhelmed," she adds. "It was difficult to leave such a beautiful and well-structured country like Iceland, but home was calling back."
More of Simion's work can be found on her website and Instagram.
---
Image credits: Photos by Felicia Simion.