Flickr is Rolling Out a More Powerful Search Engine with New Filters, Users, and Groups
Flickr's photo search engine is getting a makeover and a boost in power. Starting earlier this month, Flickr has been rolling out a powerful new unified search interface to its users. Instead of a simple search feature for photos that match keywords, the new search will contain additional image search parameters and will be able to look up people and groups.

The new search was based on feedback from Flickr users, Flickr says. People wanted dramatic loading and scrolling improvements for quickly scanning through large numbers of photos, so that'll appear in the new update.
Photo search now features a unified view that combines results from your albums, photostream, people you follow, and the rest of the Flickr community. Each set of results appears in its own section.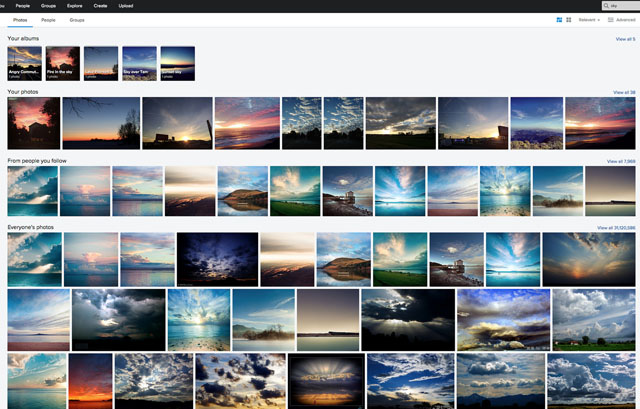 Images can now be filtered by things like color, size, and orientation, giving you more power in finding exactly the photo you'd like to see. Flickr says it has been tinkering with its algorithms on the backend as well in order to provide higher quality results for every search.
In addition to photos, there are new tabs for searching through Flickr users and member groups.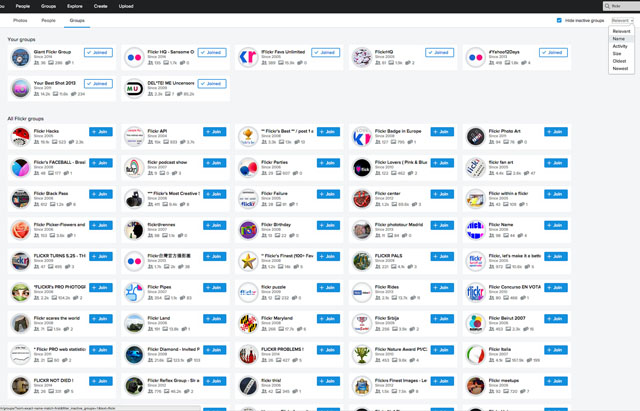 "Search is never finished," Flickr says. "With this new platform in place, we'll continue our work to serve you the best results on Flickr for every search you can imagine."
The feature is currently in Beta and is slowly being rolled out to more and more users. If you don't see it yet, just sit tight and you'll see it very shortly.