Shutterdial Lets You Search Through Flickr Photos by Camera Settings
Flickr rolled out a new search engine last week, but one thing it still lacks is a way to search by EXIF data. A new website has launched to fill that hole. Called shutterdial, it's a Flickr search engine that lets you find photos by camera settings such as focal length, aperture, and shutter speed.

The service was created by photographer and developer Tianhe Yang, who's an avid Flickr user himself. Yang says that he has long wished for a tool that could find great images "taken at the various settings available" on his own camera and lens. He couldn't find a service that met his needs, so he decided to build one himself.
"I can't help you with the memory-making part, but hope that shutterdial will help enhance your technique and aid you in setting up the gear that best suits you and what you shoot," he writes.
The shutterdial search interface is simple and straightforward. You enter a search term and specify focal length, aperture, and shutter speed. The background image on the search page will update to give you a blurry preview of a result as you change the fields: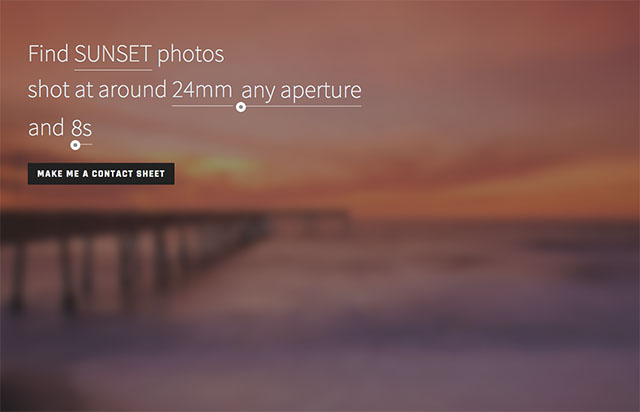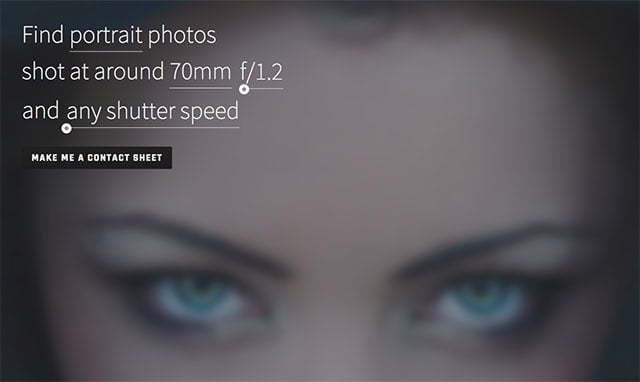 Pressing a "Make Me a Contact Sheet" button on the page will take you to your search results.
Head on over to shutterdial if you'd like to try out your own EXIF Flickr search.
(via Imaging Resource)