'The Rain Maker': How I Shot a Conceptual Wet Plate Collodion Photograph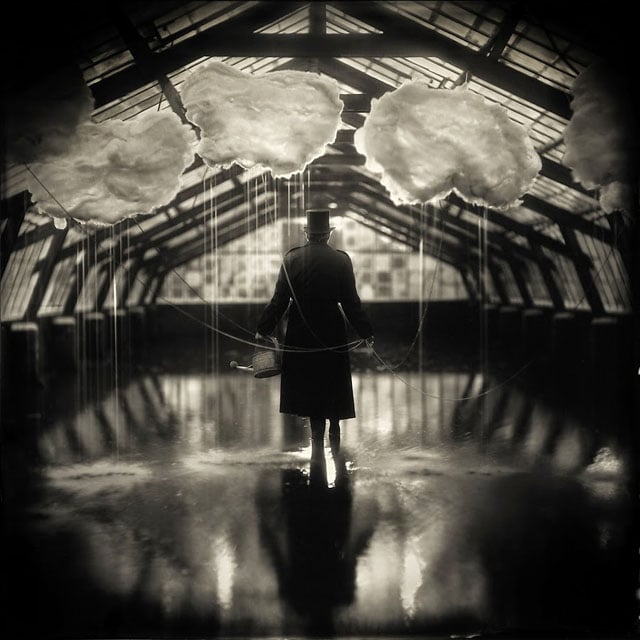 During past few weeks I have been working on a new picture I had in mind. This time I already knew the title: "The Rain Maker." It's a picture made with the collodion photographic process that was invented back in 1851.

I discovered a beautiful antique greenhouse that was flooded at that time, so I asked for permission to use it for my idea and the owner agreed.
I made some clouds and wanted to see these clouds really pour rain during the shoot, so I had to make a construction of tubes and hoses to make that happen.
The first shoot wasn't a success — the weather conditions weren't good and somehow the plate wasn't interesting enough.
During the second shoot everything worked out just perfectly. I used a 26.5×26.5cm plate and a Dallmeyer 16″ antique Petzval lens at f/5.6 with a 2 second exposure.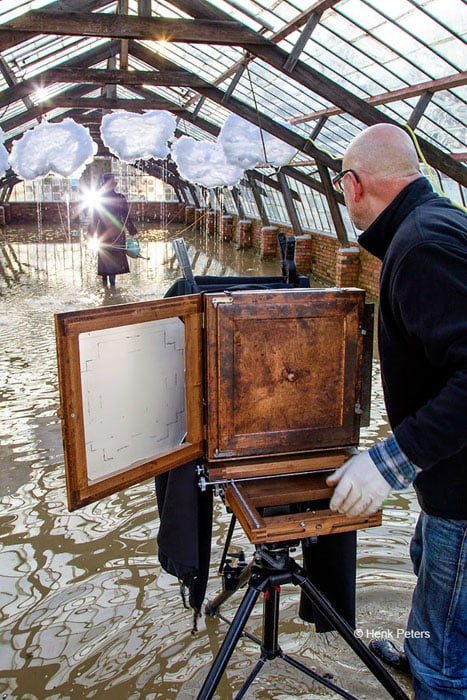 Here's a behind-the-scenes video showing the making of "The Rain Maker":
And here's the final wet plate image: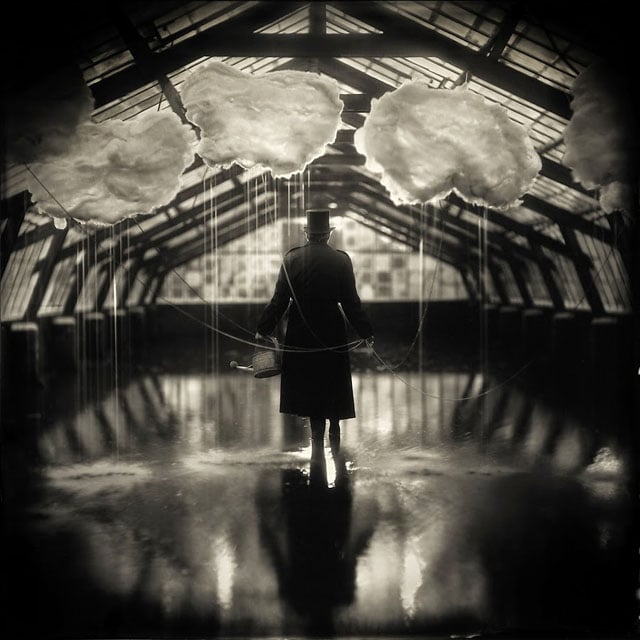 ---
About the author: Alex Timmermans is a self-taught wet plate collodion photographer based in Holland. You can find out more about him through his website and blog. We've previously featured his work here. This article originally appeared here.