Crushed Dreams and Moldy Memories: The Messages on Homes After Hurricane Katrina
Photographer Craig Boudreaux was personally impacted by the devastation left in the wake of Hurricane Katrina back in 2005. Among the homes that were destroyed by rains, winds, and flooding were his grandmother's home, his friends' homes, and even his childhood home.
A year after Katrina struck, and after the flood waters had long gone, Boudreaux revisited some ravaged areas in New Orleans, capturing the aftermath of a storm that changed so many lives.

The photographs are very personal to Boudreaux and many were very difficult for him to revisit. It has taken him 10 years to cull through, edit, and publish the images for the world to see.
"All that was left were crushed dreams and moldy memories," the photographer says. On the surface of many of the homes were "painted messages to anyone who cared."
Here are some of the photos showing the messages that were quickly scrawled on the front walls of houses, quick statements left by people who may or may never return to rebuild the lives they once had.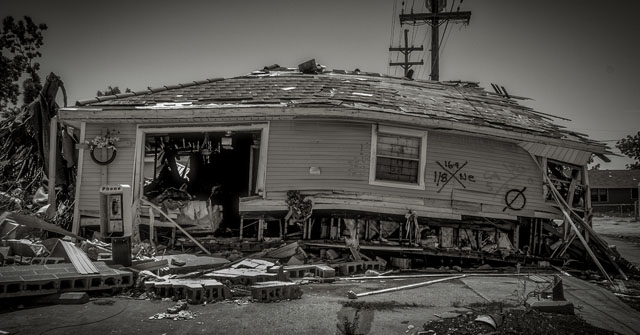 This project is titled "After Katrina." You can see the entire project over on Boudreaux's website.
---
Image credits: Photographs by Craig Boudreaux and used with permission