This Gigantic Collection of 600 Vintage Cameras is for Sale on eBay: It's Yours for $35K
Want to start your own camera museum? There's a new listing on eBay that can put you on the fast track to doing so. It's for a gigantic collection of roughly 600 vintage cameras from between 1880 and 1980. The description claims the lot could be turned into one of the largest camera museums in the world.

The diversity of the cameras is staggering. Among the brands represented are: Kodak, Ikonta, Canon, Nikon, Leica, Retina, Voigtlander, Minox, Hit, Polaroid, Revere, Rollei, and more. There are stereo cameras, twin lens reflexes, a Luftwaffe Leica replica, early Canon and Nikon rangefinders inspired by Leica, early Graflex cameras, old accessories, vintage signage, and more.
"Most of the older cameras are in working order, the seller writes, "and most of the newer 35mm SLRs are NOT in working order."
Here are some wider views of the collection displayed in shelves and some closer views of the individual items (not all the cameras are seen in these photos):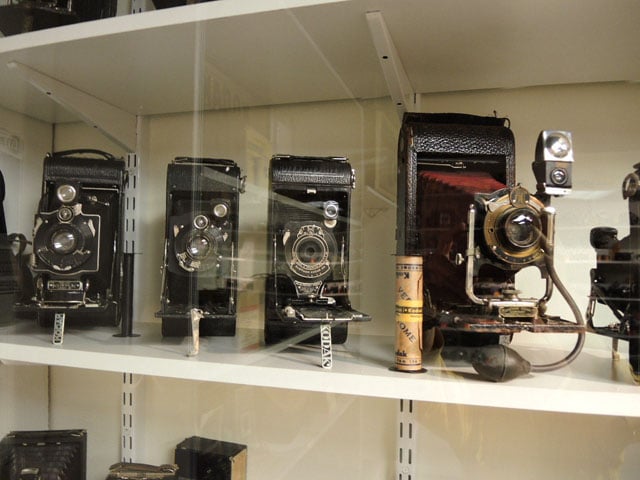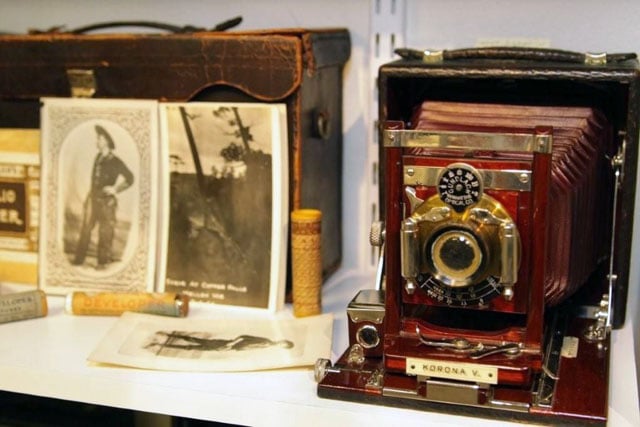 Interested buyers are invited to request a complete list of items found in the collection. The seller, lloydsphoto, is located in Manitowoc, Wisconsin. If you live in the area, you can also arrange to see it in person.
Want this collection for yourself? You can Buy it Now for $34,900 or make your best offer over on the eBay listing.
Vintage Camera Lot of 600 Cameras from 1880-1980 [eBay via Photo Rumors]
---
P.S. According to the Guinness Book of World Records, the current largest collection of cameras is one that contains 4,425 antique models.