Massive 1,000+ Piece Camera Collection Being Auctioned on eBay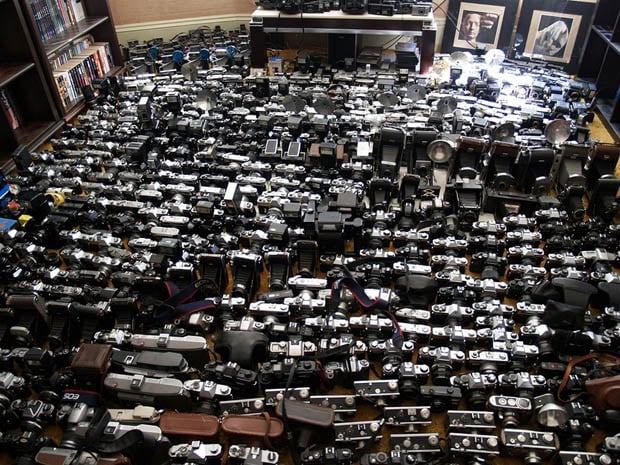 Want to own a giant collection of vintage cameras, but don't want to spend a lifetime acquiring them one by one? If you have deep pockets and money to burn, here's your shot: collector Brain Cue of Alameda, California (kka20101 on eBay) is selling his massive camera collection that he has spent over 50 years building up.
The collection contains over 1,000 pieces of cameras, lenses, and various accessories. kka20101 notes that he doesn't know the exact number of pieces in the collection — it may even be more than 2,000 separate pieces.
All the major camera brands (e.g. Canon, Nikon, Rollei, Yashica, Ricoh, Polaroids, Kodak, Fuji, Pentax, Petri, Pax, Mamiya) are represented in the lot, as well as all kinds of camera bodies (e.g. SLR, RF, TLR, medium format, point and shoot).
Most of the are in both working order and great cosmetic condition — this isn't a mountain of broken cameras.
Here are some more jaw-dropping photos showing how expansive the collection is: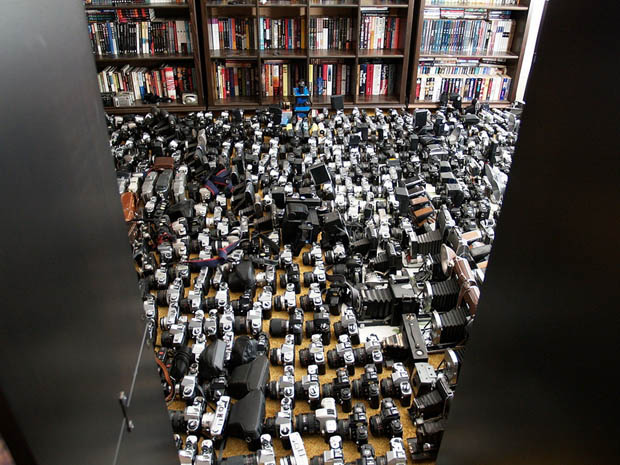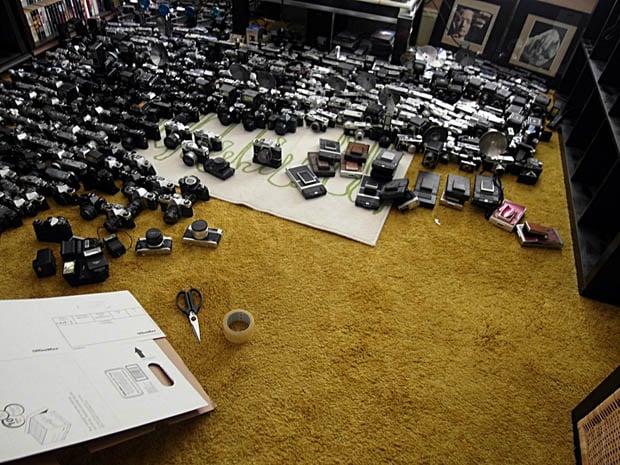 Shipping the collection would likely cost an astronomical amount of money, so Cue recommends that you visit him locally to pick up the lot (you'd probably want to bring a U-Haul, a boatload of cardboard boxes, and tons of protective padding).
So… regarding price: the starting bid is $34,999, but you can buy the collection outright if you're willing to drop $49,999 on it. If there's indeed 2,000 pieces, this would average out to about $25 for each item. There's currently one day left in the auction, so get a move on it if you're interested!