Nikon D810a Leaked Briefly on a French Website
Rumors say we will be seeing a special version of the Nikon D810 for astrophotographers announced sometime this week. Those rumors appear to have been confirmed by a French website that accidentally published a news article about the camera early before pulling it offline.

Nikon Rumors reports
that the article appeared briefly
on the French site Les Numeriques
before the mistake was noticed and the content yanked.
While only a thumbnail of the leaked photo was saved (an enlarged version is above) [Update: See below], the main specs of the camera have now been confirmed.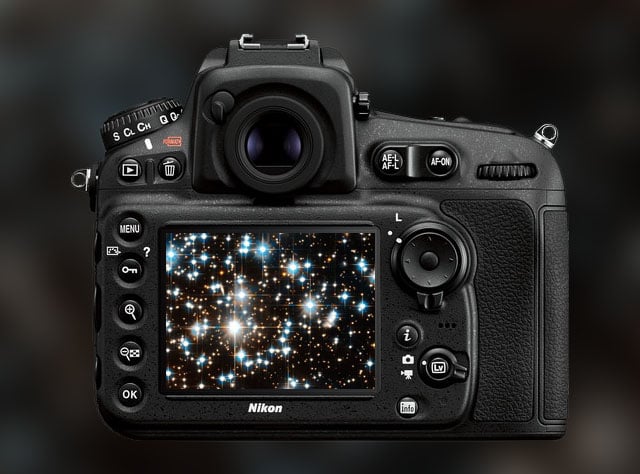 The camera will be a 36.3MP full frame DSLR that's mostly identical to the Nikon D810, except that it has an improved infrared filter that's 4 times more sensitive to hydrogen alpha (AKA H-alpha) light with a wavelength of 656.3 nanometers.
There's also a slower slowest shutter speed. Instead of a max exposure time of 30 seconds offered by the D810, the D810a will be able to shoot 900 second photos, or 15-minutes for an exposure.
Price mentioned in the article was €3,699 (~$4,200), but it will likely carry a smaller price tag in the United States. Expect the camera to start shipping sometime in mid-May 2015.
---
Update: Nikon Rumors has published a set of leaked photos showing the camera in more detail: