Contest Copyright Controversy a Crazy Coincidence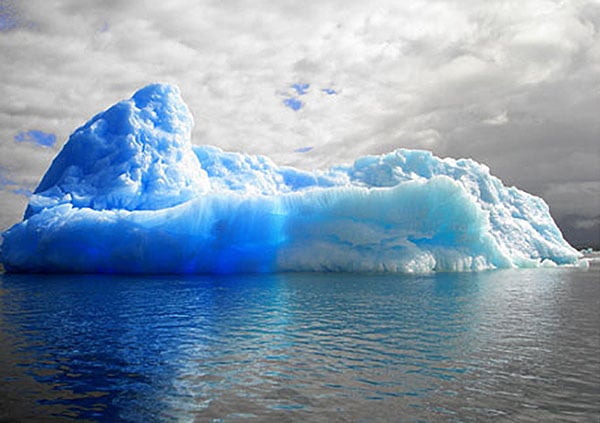 Here's one of the stranger copyright controversies we've come across. It all started with a photo contest and an accusation of copyright infringement.

The story was reported by The Telegraph and has to do with the Big Picture photo competition the newspaper holds on a weekly basis.
In round 36 of the contest back in 2009, photographer Sarah Scurr of Harpenden, Herts submitted a photo she had captured back in 2006 showing an iceberg off the coast of Chile. Scurr had been on a cruise traveling along the coast of Chile when she snapped this photo:
The photograph was selected as one of the best images of the week by the contest, and that was that.
Fast forward six years to last month; that's when controversy suddenly erupted. A Chilean journalist and photographer named Marisol Ortiz Elfeldt went public on a Telegraph Facebook page with accusations that Scurr had lifted, edited, and submitted her photo to the contest.
Here's the original, "non-Photoshopped" version of the photograph she shared to prove that Scurr had stolen her photo:
Other people began attacking Scurr online and berating her for her apparent breach of ethics.
The Telegraph then stepped in to investigate the claims. The paper received original photo files from both photographers, and both files indicated that they were created on November 6th, 2006.
Upon closer inspection, The Telegraph noticed that there was a slight difference in perspective between the two shots. Their conclusion: the two women captured nearly identical photographs of the same scene at roughly the same moment and from roughly the same vantage point.
The details "lead to the remarkable conclusion that the two women were standing beside one another when they took the same photo just seconds apart," the paper writes. Here's an animated GIF that alternates between the two shots:
In light of this finding, Elfedt concedes that Scurr didn't steal her photo after all, much to Scurr's relief. "I'm delighted they've been proven to be false – I'm not a plagiarist," Scurr tells the Telegraph.