Leaked Nikon Press Release Reveals New Program of Advanced DSLR Firmware Updates
Fuji has generated a great deal of customer loyalty and satisfaction with its "Kaizen" ("change good") policy of frequent and significant firmware updates that beef up existing cameras with exciting new features. Nikon may soon follow suit.
An apparently leaked press release suggests that Nikon will soon be launching a new program that gives Nikon DSLR owners the ability to download "advanced firmware updates" that add "new functionality" to their cameras.

The Details of the Program
Nikon Rumors obtained and published the press release text, which was posted online by an anonymous tipster.
The press release is scheduled for January 19th, 2015, and discusses a new program called "I AM Advancing." Photographers can register for free with the program through a new website (there currently isn't anything there) to have access to advanced firmware updates for "up to 3 years." There's no word on what happens after this time period.
"The program aims to reinforce confidence", Nikon says. The company wants to "inspire photographers to make the most of their cameras by connecting people to the latest Nikon software innovations."
"Each camera has the potential to advance further as innovation goes forward," says Nikon general manager Kazuyuki. As the company develops technologies, many of them "can be offered to [its] existing customers today."
As part of the program, there will be new Update Manager software for Windows and Mac that consolidates the currently scattered firmware update system into one easy-to-use program for updating cameras. "The program is free to download, and features automatic camera detection, firmware download and management of camera updates," the press release says.
Initial Cameras and Features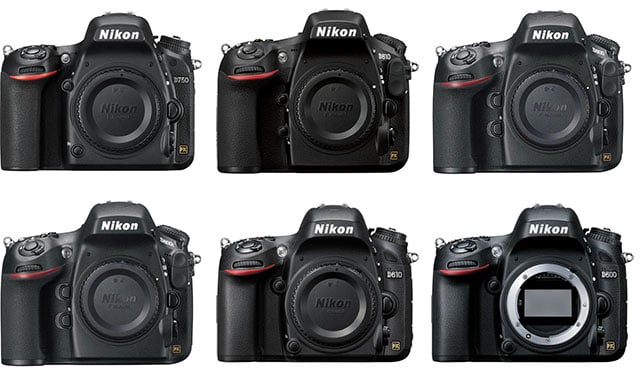 6 existing Nikon cameras will be supported in the beginning: the Nikon D750, D810, D800, D800E, D610 and D600. All cameras will receive a new White Balance update that improves color balance in any light using newer algorithms.
Each of the 6 cameras will also receive a "Metallic" Picture Control feature that captures eye-catching high-contrast photos.
For those of you who shoot RAW, there will also be a new RAW Histogram that displays full screen histograms for all 3 color channels at the same time using live data from the camera's sensor.
The last updates mentioned are that all 6 cameras will have the "Flat" Picture Control feature currently found in the D810, allowing for more flexibility in post-processing your photos, and that the new D750 will receive Nikon's Electronic First-Curtain Shutter that eliminates vibrations of the shutter.
You can read the full text of the press release for yourself here. If you have one of the 6 cameras mentioned above, get ready: it looks like things will get more exciting for your camera starting in a week and a half.
---
Image credits: Header graphic based on photo by Leon Brocard