Australian Comedian Captures His Own Humans of New York Portrait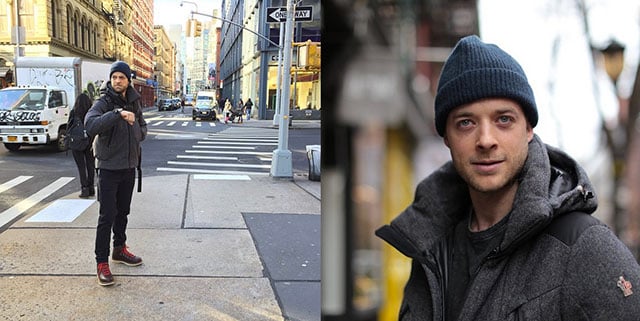 Here's something lighthearted: While in New York City, Australian comedian Hamish Blake decided to create a parody of photographer Brandon Stanton's Humans of New York portrait. "Unable" to snag a feature through Stanton's camera, Blake decided to take matters into his own hands with a #hamishsofny shot.

Stanton should broadcast this photo out to his 2.2 million Instagram followers just to see what the reactions are like.
Comedian Tyler Fischer tried his own parody of HONY earlier this year, but that one was accused by some as being "mean-spirited" and "a light version of identity theft."
(via Imaging Resource)