Columnist: Prince Harry Photographing Africans with Fujifilm X100 is 'Arrogant' and 'Colonial'
Guardian columnist Jonathan Jones is a master of sparking controversy in the world of photography. As you might remember, he's the guy who keeps arguing that photography is not art… a year after calling it "the art of our time."
His latest target is the above photograph showing Prince Harry shooting with a Fujifilm X100 during a trip to Lesotho in Africa. Jones argues that it's "as arrogant as any colonial portrait."

To fill you in a little: Prince Harry recently paid a visit to the Kingdom of Lesotho in southern Africa to help out with his charity called Sentebale. While he was there, the prince borrowed a camera from Getty photographer Chris Jackson and began shooting photos of the locals there.
After those photos were released to the media, newspapers loved having a story of Prince Harry showing off his photography skills, and photographers began discussing the prince's taste in cameras.
Jonathan Jones has a problem with the story, though. He likens the photo above to Prince Harry "posing like a Victorian imperial monarch next to a colonial inferior."
Some will say his snaps are touching and insightful, because we no longer look for the real truth in images of Africa. We look instead for the image of the westerner with a camera, who in this case is also royal. To visit Africa, to take pictures of its people – it's another adventure for Harry. He may as well have a gun in his hand, a dead lion at his feet and "natives" kneeling around him. That would be a more honest portrayal of the attitudes to race and power that insidiously survive in this photograph.
In case you're wondering, here are the photographs Prince Harry shot: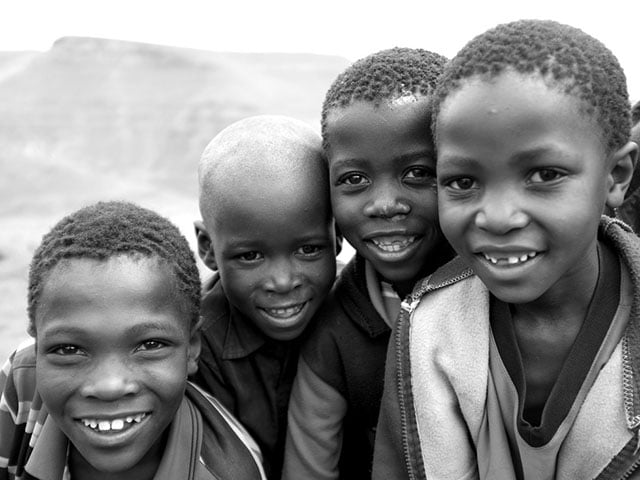 The comment section of Jones' column seems to show that opinion is divided. Some people agree with his thoughts, while others view it as yet another attack on photography.
Prince Harry and the herdsman: can we really fall for this imperial hokum? [The Guardian]
---
Image credits: Header photograph by Chris Jackson/Getty Images, monochrome photographs by HRH Prince Henry of Wales/Getty Images