Rumor: Canon to Get Serious About Mirrorless in 2015, Has a Full Frame MILC in the Works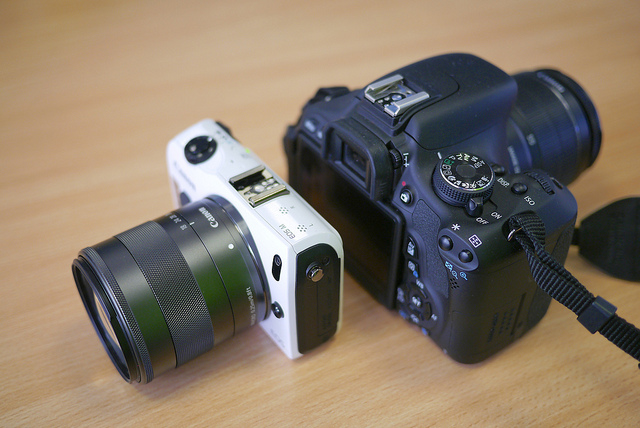 It's almost too much to hope for, so we'll tell you to start with the salt and go from there on this rumor. Apparently, sources are saying Canon is finally going to get serious about mirrorless cameras this upcoming year by releasing an all-new mirrorless camera that will sport a full-frame sensor. *insert high pitch noises here*
Okay, sorry about that, back to business. The news comes from our friends at Canon Watch, who heard nearly identical information from two separate sources saying that there is a new mirrorless cam in the works that is NOT a standard followup to the EOS-M system that Canon seems to have given up on in the US.
One of those sources said that this camera will sport a full-frame sensor (hence the high pitch noises), the other that it would be a rangefinder. Either sounds, if nothing else, intriguing. Canon Watch also quotes a source as saying that this is a camera consumers "will really like, and that's what we were all waiting for."
For now, the above info is all we know. Rumors of a new mirrorless camera from Canon have been swirling for some time, so there's a good chance more info will leak before 2014 is out. You know where we're going with this, but we'll say it anyway: stay tuned and we'll keep you up to date.
In the meantime, let us know what's on your Canon MILC wish list by dropping specs, hopes, and dreams in the comments down below.
---
Image credits: Canon EOS-M vs Canon EOS 600D and Canon EOS-M by Kārlis Dambrāns.