Star Wars Episode VII Trailer Recreated in Awesome LEGO Stop Motion Animation
This is going to be a VERY long year, and we have J.J. Abrams to blame. Since its release on Friday, the trailer for Star Wars: Episode VII – The Force Awakens has swept across the Internet like a wildfire.
But as with almost anything viral, it hasn't completely taken its course until it's been parodied and recreated a handful of times. This viral sensation is no exception, and we have our first viral attempt thanks to LEGO fanatic Snooperking, who recreated the entire trailer from start to finish using stop motion animation.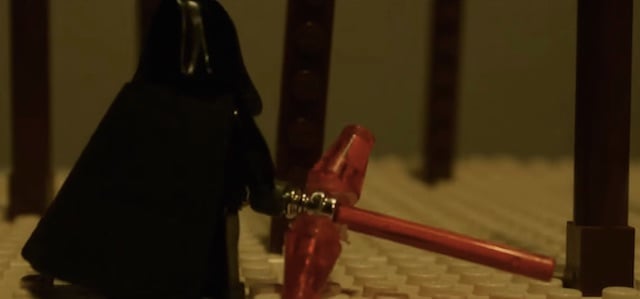 After realizing he had some free time on Friday, Snooperking got to work building the various elements needed to recreate the montage of scenes. He began by piecing together the various vehicles, settings and minifigs needed for the scenes. Once all of the elements were found or created, he got to work capturing one frame at a time… for 9 hours.
The final is uncanny. Here's the original for comparison:
Check out the LEGO version up top if you haven't already, and Star Wars nerds feel free to drop some excitement in the comments. It's not often we get to freak out over Star Wars on PetaPixel — make the most of it.