Next iPhone Camera Said to Pack a 'Weird Two Lens System' That Delivers 'DSLR Quality'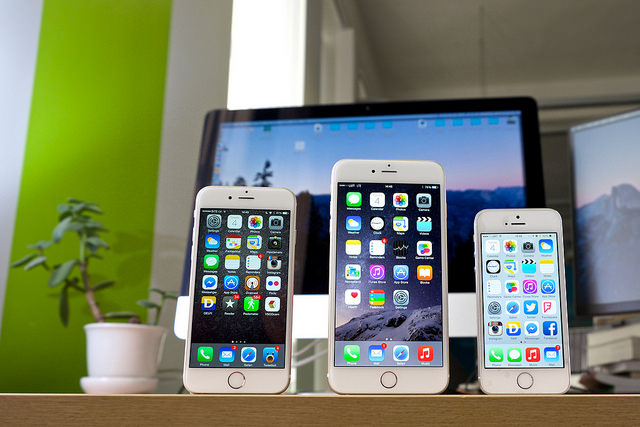 One of the big selling points of each new iPhone since 2007 has been improved camera quality. If new rumors are to be believed, we may not have seen the biggest quality jump yet.
The latest word on the street is that next year's iPhone may boast "the biggest camera jump ever."

That's according to tech blogger John Gruber, who regularly writes about Apple over at DaringFireball. Gruber says in a recent podcast that "a birdie of a birdie" gave him some inside scoop on what Apple has up its sleeve:
The specific thing I heard is that next years camera might be the biggest camera jump ever. I don't even know what sense this makes, but I've heard that it's some kind of weird two-lens system where the back camera uses two lenses and it somehow takes it up into DSLR quality imagery.
It wouldn't be the first phone to feature a dual lens setup. HTC's new One M8 uses two cameras/lenses for depth perception and speedier autofocus.
MacRumors also notes the existence of a dual camera system being developed by a company called Corephotonics.
Corephotonics' system takes advantage of two lenses with separate focal lengths, switching between lenses to magnify distant subjects without the need for a traditional zoom. With two lenses, the Corephotonics system compares images taken from both, choosing the clearest pixels for the best overall photo. It also utilizes a lens that only snaps black and white images, improving fidelity and allowing in additional light.
It's interesting to note that these latest rumors only mention improvements to the lens system. Any significant jump toward "DSLR quality" will generally involve a much bigger and better sensor, so that'll likely play a part as well.
---
Update: As someone has pointed out in the comments below, the "DSLR quality" could be referring to something other than image quality — a shallow depth of field than traditional mobile phone photos, for example.
---
Image credit: Header photo by Kārlis Dambrāns