'The Neighbours Project' Captures the Stories of Denver's Homeless in Words and Tintypes
Dylan Burr is a full-time artist from Denver, Colorado, but despite his busy schedule and full-time job, Burr recently embarked on a personal photography project on the side. The project, however, wasn't for him. His goal was to use the raw power of wet plate collodion portraiture to give a name and story to the Denver Area homeless.
Titled The Neighbours Project, Burr interview and photographed 30 people who use the local St. Francis Center, which helps supplement them with basic needs as much as possible.
By taking down their stories in their own words, and photographing them with the age-old wet plate collodion process, it was Burr's goal to capture the real, raw emotions and faces of the men and women whose stories he was trying to tell.
The resulting photographs and interviews were turned into a book, a documentary film and an auction that would sell off the original plates, with all proceeds going directly to the person photographed.
To help fund this entire endeavor and get these portraits and stories out into the world, Burr has taken to the versatile crowdsourcing platform IndieGoGo.
Below is a trailer for the documentary, which will be shown and available for purchase via a pledge:
By funding The Neighbours Project on IndieGoGo, you're both helping get this project off the ground, and securing yourself at least one of a number of rewards.
For a $3 pledge, you can get a pre-sale gallery ticket, which will save you $2 off the face value. For $20 you will receive a gallery ticket and an HD download of the 31-minute documentary. And starting at $30, you will receive both a gallery entry and a softcover edition of the book.
Below are just a handful of the 30 portraits captured Burr captured during his time on Denver's streets: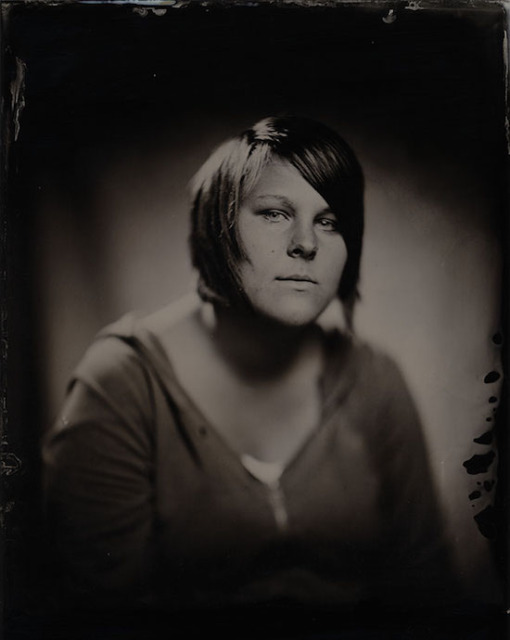 If you'd like to learn more about or support The Neighbours Project, head on over to the IndieGoGo campaign or visit the project's website by clicking here.
---
Image credits: Photographs by Dylan Burr and used with permission