Paintball Battlefields Photographed Using a Wet Plate Camera
Photographer and photography student Eric Omori has an interesting project that combines the modern with the historical. He has been capturing paintball wars using wet plate photography. The project is titled Weekend Warriors.

Here's what Omori says about project:
Over the past two years I have been making wet plate collodion photographs at local paintball fields in Southern California. By utilizing this civil war era photographic process in relation to paintball, a simulated war game, I am attempting to draw comparisons to art history practices using a more contemporary subject matter. Finding great inspiration from 19th century photographers like Mathew Brady, Timothy O' Sullivan, and Alexander Gardner I decided to follow the CSULB Paintball team and document them using the wet plate collodion process, exposing my images on clear glass plates. The chemicals used are time sensitive, I have approximately 5-10 minutes to complete the process in complete darkness, while working out a darkroom I built in my car. The collodion process offers a unique look that I love because the resulting image cannot be controlled. The imperfections become apart of the image.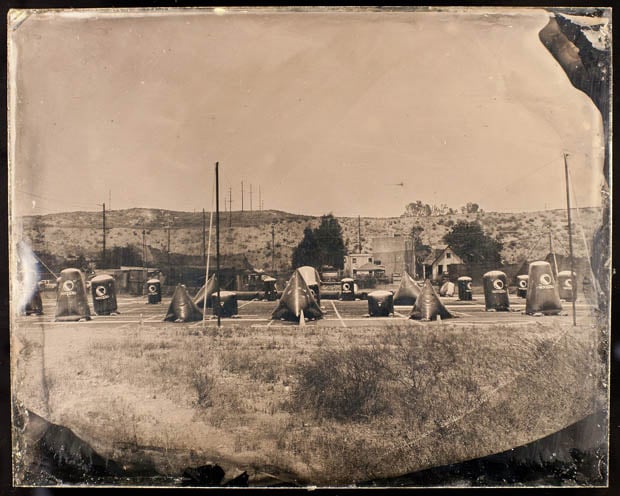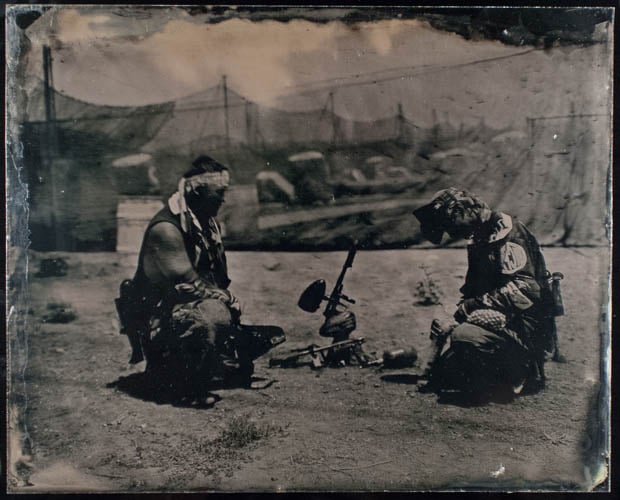 You can find more of Omori's photography over on his personal website.
---
Update: Here's a video showing how the clear glass ambrotypes are displayed in a gallery:
---
Image credits: Photographs by Eric Omori and used with permission