Nikon Japan Announces a Limited Edition, Gold-Adorned Version of the Black Nikon Df
Earlier today, Nikon Japan announced a not-unappealing to the eye limited-edition black and gold model of its Nikon Df camera. The new model, only available in Japan, will come in limited quantities and is set to arrive by the end of the year.
Unlike the $41K Brikk Nikon Df, Nikon opted for a much more subtle touch of gold for this camera, only giving it a few accents where they would have the most impact. This subtlety also means Nikon's rendition comes in at a much more manageable price point.
The body-only model is set for a limited run of only 600 units and will set you back roughly $2,685. The kit edition, which will be made in a 1,000-unit run, costs only slightly more at approximately $2,870.
To pair with the limited-edition camera, Nikon is also introducing a number of gold accessories, including a gold edition of its 50mm f/1.8 lens, a gold shutter release and a matching strap.
Here's a look at the camera from all angles. We have to say… it's not a bad looking creation: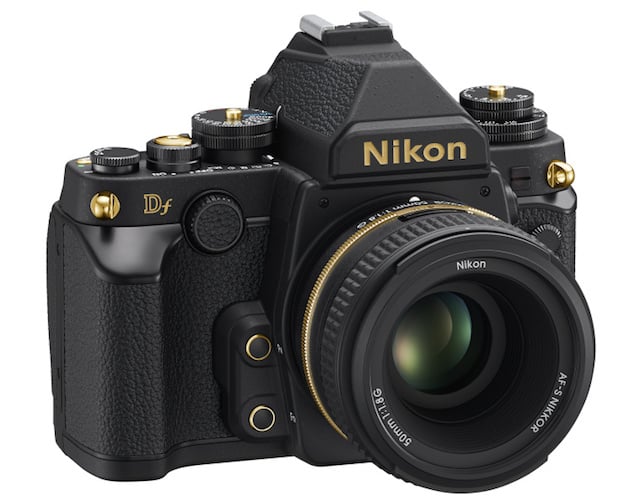 To learn more about this camera, head on over to Nikon Japan's website by clicking here.
(via Photoblog.hk)