Midden City: Photographs 'Printed' Directly Onto Abandoned Concrete Slabs
More often than not, photographs are displayed on high-quality photographic paper, but that hasn't stopped people from experimenting with dramatically different mediums that, just maybe, serve a symbolic purpose as well as a functional one.
This in mind, photographer Simon Pyle decided to go out on a limb and transfer the images of his series Midden City onto one of the most unlikely of materials: concrete.
Pyle used an adapted pigment transfer technique to get his photographs from the computer screen onto the rough, textured surface of concrete slabs he found around his city. The results… well… they speak for themselves.
While some of them look more like graffiti stencils than photographs, the idea of printing images of cities and urban scenes right onto the material that makes those scenes up offers a pleasing parallelism that appeals to Pyle: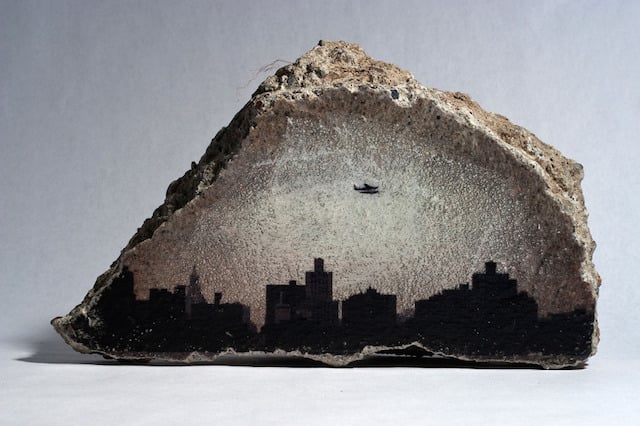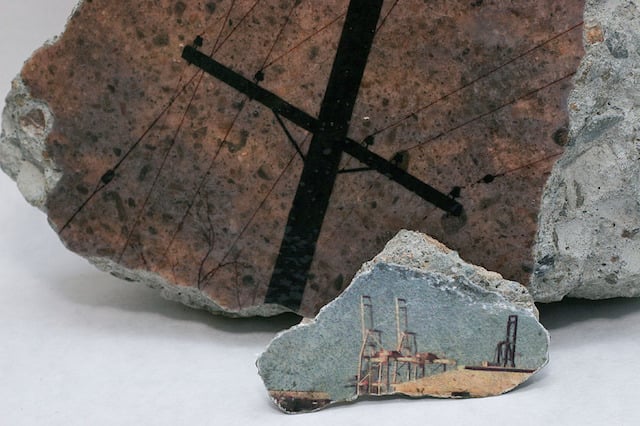 To see more of Pyle's work, head over to his website or follow him on Tumblr.
Additionally, if you really enjoyed Midden City, Pyle has an almost identical project titled Concrete Golem you can check out. While it doesn't use found concrete for all of its 'prints,' the premise is similar. Concrete Golem is currently on display at the Octavia Gallery in New Orleans until November 29th.
---
Image credits: Photographs by Simon Pyle and used with permission