Slightly Disturbing Photos of Teddy Bears Turned Inside-Out
Brooklyn-based photographer Kent Rogowski recently turned the nightmares of many a child into a reality when he decided to create a somewhat disturbing photo series titled Bears.
For it, he took teddy bears, turned them inside out, and re-stuffed them to shine a different light on the comfort objects many of us spent so much time cuddling with at a young age.
Each inside-out portrait shows off the insides of the bears, with seams, stitches and internalized objects all exposed for the world to see. As Rogowski explains in his artist statement about Bears:
Their fasteners become eyes, their seams become scars, and their stuffing creeps out in the most unexpected places. Together these images form a typology of strange yet oddly familiar creatures.
If you can afford to lose some sleep tonight, scroll down to see the rest of the series: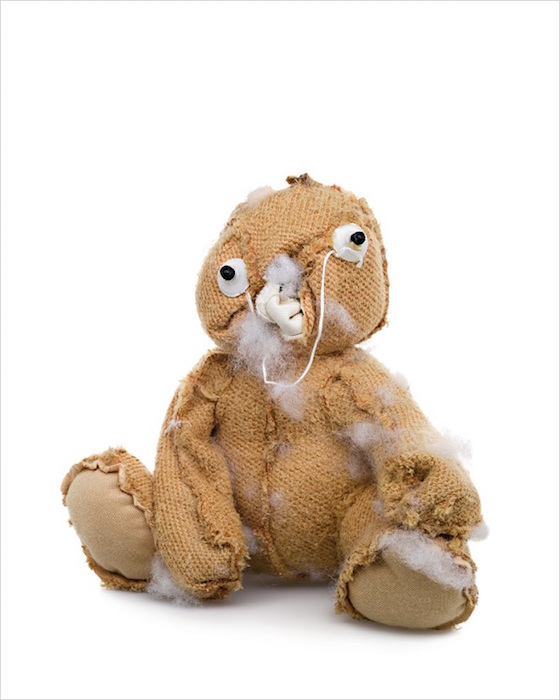 If you'd like to keep up with Rogowski and his work, you can do so on his website by clicking here. Bears has also been turned into a book, which you can pick up over on Amazon.
(via DesignTaxi)
---
Image credits: Photographs by Kent Rogowski and used with permission