A Durable DIY Remote Shutter Release Inspired by Mechanical Keyboards
British photographer and graphic designer Jake Howe recently began using a mechanical keyboard, and soon afterward he began wondering whether the same sturdy design could be used for a remote shutter release for his camera.
After some tinkering, Howe ended up making a sturdy and functional remote that features a one-of-a-kind design and a super sturdy build.

The finished shutter release features three different switches: one focuses the camera, one triggers the shutter, and the third one locks the focus in place.
For parts, Howe used a custom enclosure he made with a laser cutter, two mechanical keyboard switches (the F key for "focus" and the S key for "shoot"), a locking push button switch, a 3.5mm to 2.5mm audio cable, and an audio connector.
The next step was to figure out how the audio connector communicates with the camera. By touching wires to the different sections of the connector, Howe was able to figure out which one controls focus and which one triggers the shutter.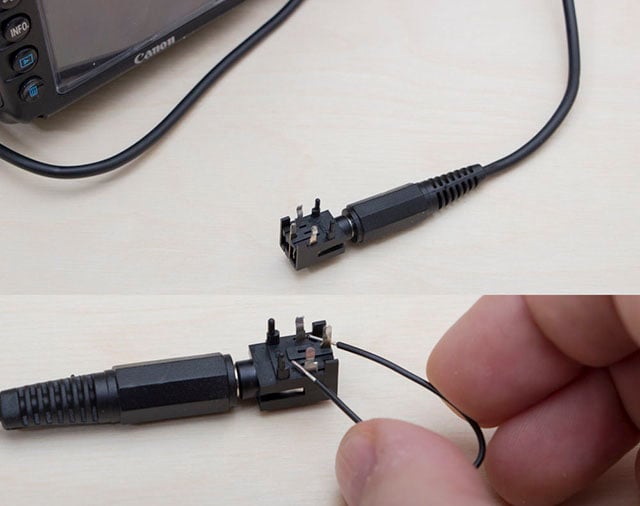 Howe then soldered the parts together, first with a ground wire and then with individual wires connecting the switches to the audio connector pins.
Once the circuit was complete, he installed the buttons into the custom enclosure he made.
The resulting device is relatively simple and should outlive many cameras. If anything does break down, it will be a cinch for Howe to repair — he build it from scratch, after all.
If you'd like a more detailed step-by-step look at how this remote shutter release was made — perhaps you'd like to try your hand at building your own? — Howe has published a nice tutorial on the project over at Instructables.