Lumera Connects Your DSLR to Your Phone to Give it One-Tap Sharing and Backup
As more and more cameras make their way into smartcamera territory, there are countless DSLRs that could very easily get left in the dust.
But that won't be the case if Lumera Labs has its way, thanks to Lumera, a clever little device that connects your DSLR to your phone to give it connectivity and better features.

Lumera, which attaches to your camera via the tripod mount, makes all this possible through a number of pre-configured settings set through a paired smartphone app.
With Lumera, your camera will be able to seamlessly connect to both social networks and cloud storage services to make your workflow as streamlined as possible. It connects to your camera through USB connection. Whether you're using its one-touch social sharing (which doesn't even require you to pull your phone out of your pocket) or you're instantly backing up your images to your Dropbox or Google Drive storage, Lumera lets you phone stay out of the way while it helps get the job done.
Lumera, alongside the accompanying app, also allows you to remotely control your camera. Specifically, the setup allows you to use your smartphone as a live-view device, wirelessly trigger the shutter, change settings, setup time-lapses, capture bracketed HDR images and even tag your photographs' GPS location.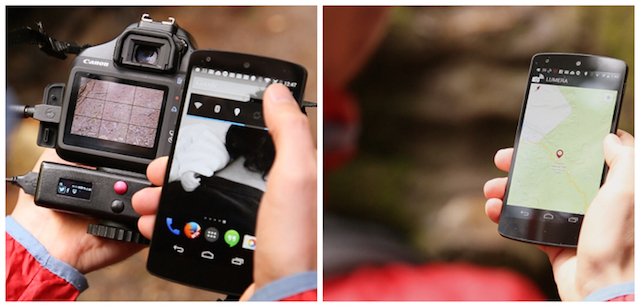 Here are a list of cameras that are currently supported by Lumera and the app:
Check out this video for a better idea of how the add-on works and what features it offers:
Lumera is hoping to hit the market with its Kickstarter goal of approximately $80,000 USD, of which it has already secured 10% at the time of this post.
If you're wanting to secure your spot in line to receive a Lumera, which is set for a May 2015 shipping date, you can grab one of the remaining 155 early bird pledges of approximately $125 USD. If you're a bit late to the party, a $150 USD pledge will get you a standard device.