Shot Face: Portraits of People Captured Immediately After Taking a Shot of Booze
Shots: they're a staple of college life, avoided like the plague in other stages of life, and have even been the subject of a song or two. And whether it's a warm rush of Fireball or the licorice flavor of Jägermeister, shots inevitably leave their consumers with an interesting reaction.
It's this reaction that gave photographer Tim Charles the idea for a clever little photo series that captures the expressions on people's faces as they down a shot glass full o' booze.
Charles came up with the idea for Shot Face while out on the town with his girlfriend one weekend night. The photographer got a kick out of watching his girlfriend's reaction to one particular round that night, and in the dimly lit bar, a lightbulb went off.
Speaking with us over email, Charles said that roughly half of the participants in the series were friends of his. The other half, he explained, are people found on a casting website, Craigslist and Gumtree.
Convincing friends to take shots, he said, wasn't difficult at all… getting strangers to let you take photos of them while offering them alcohol, on the other hand, did seem a bit dodgy.
Fortunately, it worked out, and the results are as quirky as you would expect them to be, with some participants grimacing in pain while others have that look of… well… we'll call it experience. Check out the series below: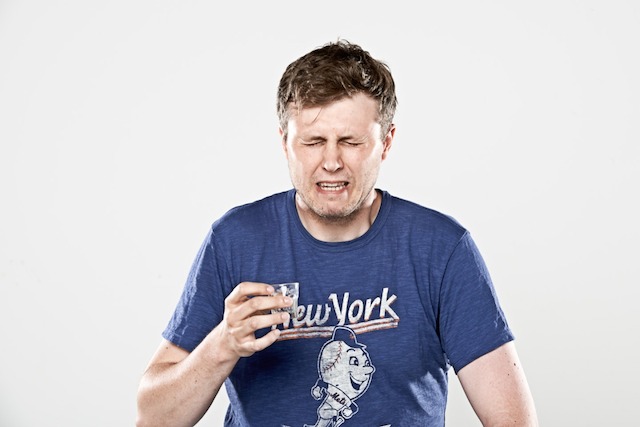 To find more of Charles work, you can head on over to his website and Tumblr. You can also follow the dedicated Shot Face Tumblr for more images like the ones you see above (as well as additional photos captured before and during the consuming of booze.
---
Image credits: Photographs by Tim Charles and used with permission