Ricoh Imaging Adds Three 'Flavorful' Colors to Its Pentax K-S1 Lineup, Shaves $100 Off the Price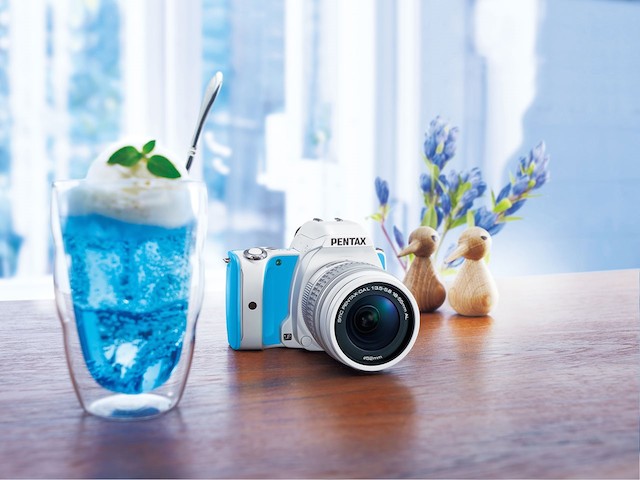 If you prefer your camera to be as fashionable as it is functional, Ricoh Imaging's newest editions of the LED-laden Pentax K-S1 series are just for you. The three new cameras are part of the 'Sweets Collection,' a moniker that accentuates the white bodies and vibrant color accents that each of the new versions flaunts.
Inside, the specs are completely the same as their more bland counterpart. But on the outside, these new cameras come in three tasty colors: Strawberry Cake, Blue Cream Soda and Lime Pie. To ensure your setup is completely matching, Ricoh Imaging has also opted to turn the camera's 18–55mm f/3.5–5.6 kit lens white as well.
These more flavorful models feature the same specs as the standard Pentax K-S1 models, meaning they will pack in a 20-megapixel sensor, a 3" LCD display, ISO up to 51,200, a top shutter speed of 1/6000th and are capable of shooting 5.4 images per second.
Functionally speaking, this update has almost zero value, but for a company who often has a spicy lineup of colors compared to its competitors, it's not exactly unprecedented. Plus, this announcement also comes with a $100 price drop.
These new models are set to go on sale mid-November, with the body-only costing $650 and the kit coming in at $700.
(via DPReview)