Concept Camera Designs for the Panasonic Lumix GM1 Made with 3D Printing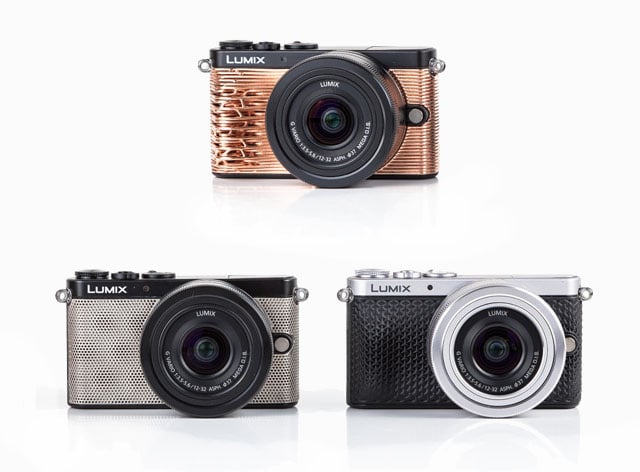 Panasonic recently collaborated with German design firm WertelOberfell in creating a series of case designs for the Lumix DMC-GM1 mirrorless camera. The cases were created with a 3D printer and were inspired by three "design epochs."

The three resulting cases were crafted with copper and nickel, and are titled, "Roots," "Interference," and "Weave."
Roots
Interference
Weave
---
Exhibited at Photokina 2014, these looks are currently concept designs that aren't set to appear in any consumer camera. However, the purpose was to show what could be possible with aesthetics when it comes to details and materials.
WertelOberfell co-founder Jan Wertel states that:
Our aim was to really push the boundaries of how thin and miniscule we can go with 3D printing, and how to add strength, durability and more value by coating the parts with real metals like copper and nickel. The result are really thin structures (partly around 0.5mm), that are strong enough to be used on the camera in an everyday situation. We also wanted to make the ergonomics better of the camera by adding a grip feature.
Would you want to see these designs on upcoming cameras?
(via PSFK)