This Camera Shoots a Gigapixel Photo of Your Entire Body for Skin Cancer Screening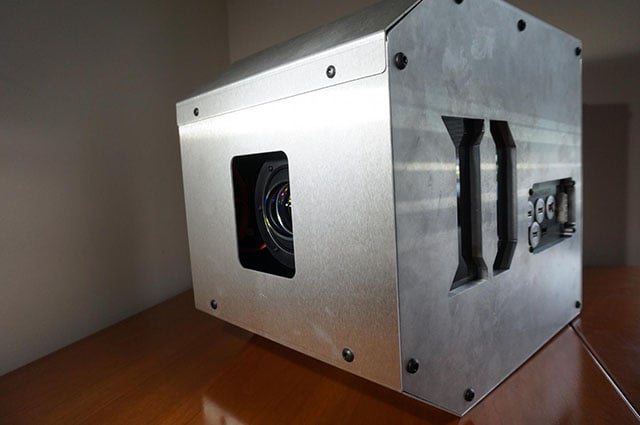 While it's the fifth most common type of cancer in the United States and the deadliest of all skin cancers, melanoma can often be cured if caught early enough. So, in an effort to step up early detection efforts, a team of researchers at Duke University have developed a gigapixel whole-body camera that captures high-resolution images that will allow doctors to more quickly and effectively diagnose melanoma.

The gigapixel camera consists of 34 microcameras arranged in a dome shape that work in sync to capture a single image detailed enough that individual freckles can be studied. The dome shape is meant to correct for aberrations in the image.
While capable of being used together, the microcameras can also be adjusted independently, allowing for more precise images and adjustments.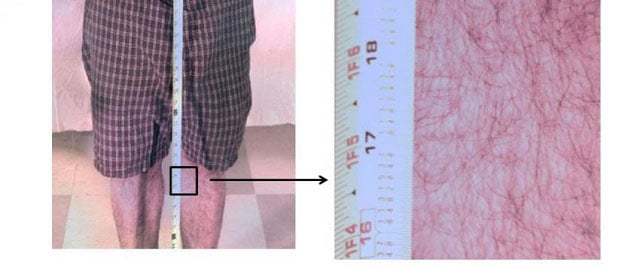 Daniel Marks, one of the co-authors of this camera's the research paper, writes, "[it's] designed to find lesions potentially indicating skin cancers on patients at an earlier stage than current skin examination techniques."
Marks further notes in the paper that while not as high-resolution as dermatoscopes, this new gigapixel camera's advantage lies in the fact that its imaging area is much larger and could allow doctors to examine and diagnose their patients from afar
The camera is yet to go through clinical trials, which will make the technology available for use with routine patients, but preliminary tests and research has proven it's effective enough to screen for skin diseases.
(via Frontiers in Optics)
---
P.S. Duke is no stranger to gigapixel photography. Here's another gigapixel camera researchers there built:
---
Image credits: Photographs by Lauren Bange of Duke University and Frontiers in Optics