300-Megapixel Photographs Shot With Single Presses of the Shutter
Remember that 50-gigapixel camera being developed by Duke University scientists? Since we reported on the project last year, researchers have created a spin-off company called Aqueti for bringing the technology "into the world for everyone to experience." The camera they've developed will soon be making public tours, and we're starting to get a peek at what it's capable of.

Team member (and PetaPixel reader) Scott McCain tells us that they used their prototype Aware2 camera this past weekend to take a picture during Edenton, North Carolina's 300-year anniversary celebration. With a single exposure, they captured this 300-megapixel photograph of North Carolina's governor:
The photo is embedded as an interactive, zoomable image, so feel free to dive into it to enjoy the camera's crazy resolution. (You'll notice that the team also embedded a couple of other shots they snapped over the course of the day.)
Unlike traditional gigapixel cameras, which use panning robotic camera heads to capture hundreds or thousands of photos, the Aware2 camera captures all of its images in a single snap. This makes it possible to capture gigapixel photographs of single moments containing movement — scenes that are difficult (or impossible) to capture using traditional gigapixel technologies.
Here are a couple more uber-high-res photos captured using the Aware2 prototype:
The secret behind the Aware2 is that it uses 160 individual microcameras that each have a 14-megapixel sensor. Thus, each snap captures 2.24 gigapixels of raw photographs. These images are then stitched together into a smaller ~1 gigapixel photo measuring 55,000×18,000 pixels. (The prototype photos seen above are smaller than this.)
These gigapixel photos have a panoramic field of view that's similar to the human eye, yet you can zoom into them with the power of a large telephoto lens. The team is still working on improving the exposure and focus abilities of the camera, but claim that the current quality is roughly comparable to consumer DSLRs.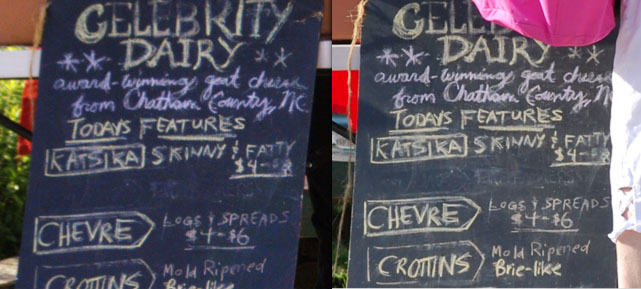 Here's a prototype camera that the team recently showed off at a local farmers market. A new iteration of the camera this summer will be 1/3 of the size of this one: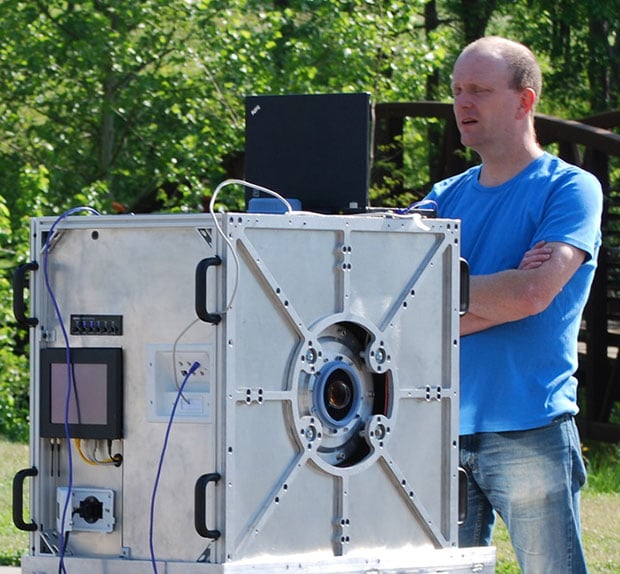 Aqueti is planning to take the camera on a tour of North Carolina this summer and is currently raising funds through Kickstarter to make it happen. Next year the company is planning to drive the costs down to make the camera available to a wider audience.
The price point of the camera right now is quite high — McCain compares it to a TV broadcast camera — so it'll likely be something that's rented out for special purposes and events rather than something you'll be able to keep on your shelf.
You can find out more about the camera and the campaign over on the Aqueti website.