Camera Swap: Turning a Buzz Lightyear Camera Into a Leica, One Swap at a Time
The team over at DigitalRev is always thinking of new and interesting ideas. And their latest is an intriguing little camera exchange and review they've aptly titled 'Camera Swap.'
The idea behind the ambitious endeavor is to start out with a single camera and swap it with DigitalRev fans, one camera at a time, with the end goal to be holding a Leica in their hands. Each episode will consist of a single swap and the camera they get will receive a proper review before being traded in the next episode.
The camera they started out with was a brilliant not-so-little Buzz Lightyear camera held and used by none other than The Strobist himself, David Hobby. This camera was exchanged with Nathan Koski, a DigitalRev fan who had an intriguing little camera of his own: a Pentax Auto 110.
After securing the exchange Kai, took to the streets to try out the much smaller camera and its adorable set of lenses, shooting as thorough of a review as you're ever likely to find on the Auto 101.
The only question now is, what will the next camera be? Who will swap their camera for the Pentax Auto 110, and what will Kai end up having to review next? That part, you might actually be able to influence.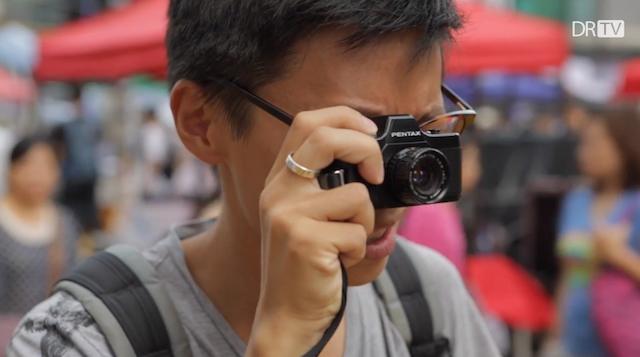 If you'd like to trade with DigitalRev to the Pentax Auto 110, you can reach out to them on Facebook and Twitter to show off what you're looking to trade for. And if they end up choosing you, give us a shout out and you might find yourself featured on the site.