Google 'Hired' a Camel to Take Its Street View Trekker Camera Through the Liwa Desert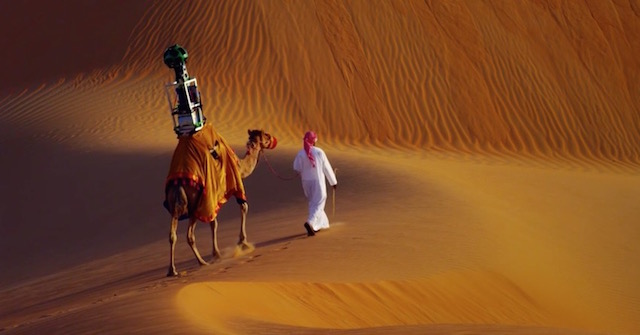 In Google's ongoing effort to 'Street View' some of the most incredible places on Earth, the company has pushed the limits of the 360-degree genre once again.
This time, Google set out to capture a panoramic view of the Liwa Desert in the United Arab Emirates, by strapping their Street View Trekker Camera onto the back of a willing camel.
The views captured by the 'camel-ra' are impressive and show off just how vast the desert can be. In fact, until objects such as trees and other camels come into the picture, a sense of scale is almost nonexistent — the hills simply look like a never-ending sea of sand.
Google pieced together the resulting images into six separate 'Views,' each of which highlight a particular region of the beautiful Liwa Desert. Head over to the Liwa Desert Views page to see them for yourself if you aren't afraid of losing a few minutes – or hours – of productivity.
(via Sscroll)