Incredibly Detailed Diorama Photos of Urban Decay and War-Torn City Streets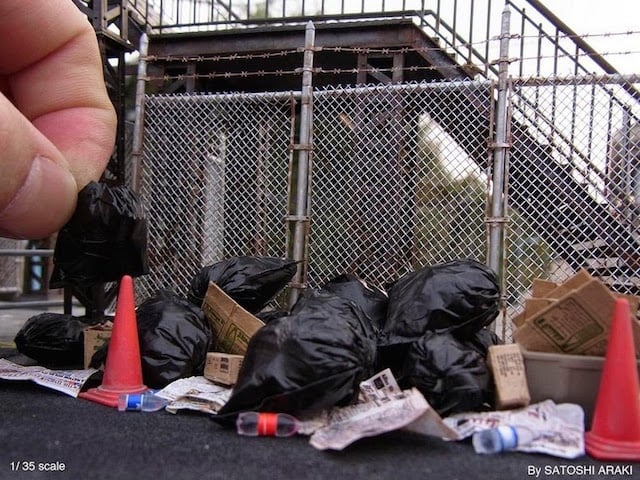 Tokyo-based artist Satoshi Araki is a man whose eye for the detail is immediately evident when you look at his dioramas… if you can even tell they're dioramas, that is.
For each miniature, Araki painstakingly plans out the layout of his trashed and scattered street scenes and photographs in such a way that, often, you'd be hard-pressed to identify them as dioramas at all..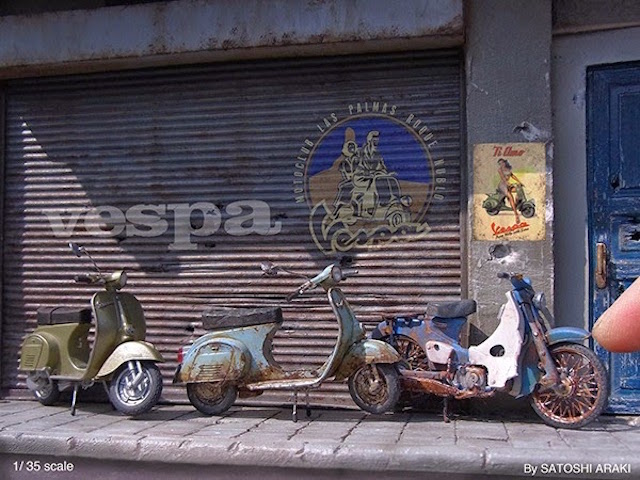 The 45-year-old artist makes a living by crafting many of the items seen in the scenes he photographs, but in his free time, he enjoys putting his skills to use creating photographs of urban decay and war-torn streets.
Araki uses a variety of materials to create the lifelike scenes — from styrofoam to die-cast cars — sculpting and painting them to perfection. When he needs ideas, he says a simple Google image search gets the job done, providing him with enough visual inspiration to bring the pieces of plastic and styrofoam to life.
From miniature newspapers to Coke cans with Arabic branding, the meticulous nature of his work is truly impressive. Here are a set of images of his dioramas, as well as some behind the scenes images for scale:
To keep up with Araki and his work, visit his website or follow him on Facebook.
(via Laughing Squid)
---
Image credits: Photographs by Satoshi Araki and used with permission