Photographer Rushes Onto the Field and Gets in Ref's Face During College Football Game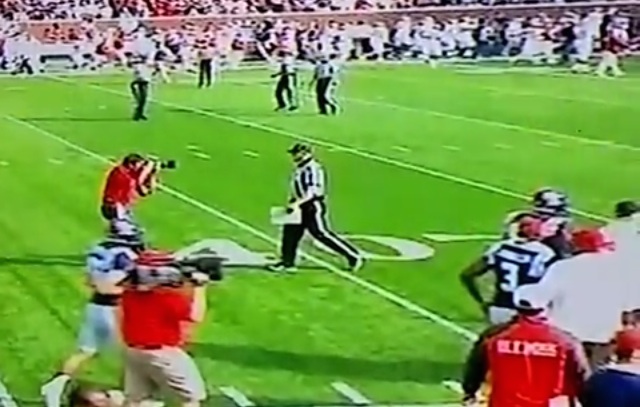 After a 'catastrophic' missed call during the Alabama/Ole Miss college football game last night on CBS, one of the photographers at the game decided he wanted to get a shot nobody else would get… and so he rushed the field and quite literally got in the ref's face to snap a portrait.
The stunt happened right before the game closed out for the first half, and after berating and calling for the photographer to be kicked out of the game before the break, CBS commentator Greg Danielson showed exactly what he was upset about after. The photographer even got the "yellow circle" treatment.
You can see both parts in the Vine videos below:
The question is, did the photographer do anything wrong? Did he go too far trying to get a unique shot and, therefore, should he have been kicked out as Danielson suggests? Or was he just doing his job?
Let us know what you think in the comments down below.
(via SB Nation)