LensRentals Introduces 'Keeper' Program That Lets You Buy the Rented Gear You Really Love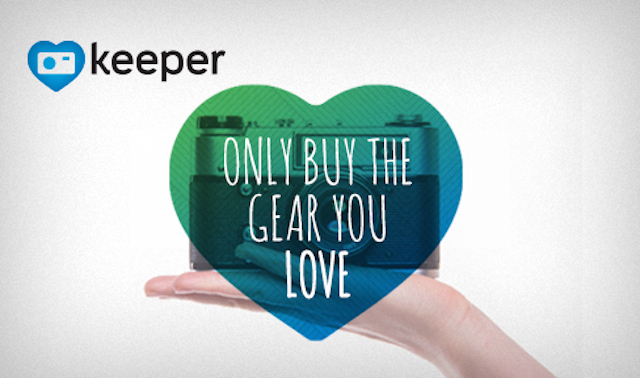 You know when you meet that special someone, and you just KNOW they're 'a keeper?' Well, now you can just go ahead and buy them! We're talking about camera gear of course, and more specifically about a new 'tried it, loved it, wanna buy it' program from LensRentals called Keeper.
The program, announced just hours ago on the LensRentals blog, lets you actually purchase eligible gear that you've rented and just can't bring yourself to send back.
If you decide it's 'a keeper' and you want to buy it (and it's eligible), LensRentals will quote you a price based on the age of the copy you were sent minus the rental fee you just spent to try it. And if you rented multiple copies of the same camera or lens at the same time, you can actually subtract all the rental fees from the purchase of a single copy.
Eligible equipment will now show up in the LensRentals store with a badge (see screenshot above) that identifies it as such, and according to the LR announcement, almost everything is eligible. The only exceptions are:
If it is impossible for us to get a quick replacement for a particular piece of gear, either because it is backordered or because our suppliers are slow to get us new copies, it may not be offered for sale. If you see a piece of equipment not offered for sale, just send us an email. In many cases, we just haven't gotten around to updating the product to be eligible for sale.
Clicking Get Estimate will give you a range of prices, and the rental copy you get will very likely fall somewhere within that range, depending on its age. The final purchase page, which you'll be able to access for any eligible rental you currently have out, will look something like this:
If you choose to accept the offer, you'll be credited 100% of the rental fees for up to a 7 day rental (plus 30% of any additional days beyond 7), they'll charge the credit card you have on file, and send you a receipt.
It's a very simple try-before-you-buy program that fits well between LensRentals' standard rental system and their LensAuthority store where they sell products that have reached the end of their rental life.
To learn more or check it out for yourself, head over to LensRentals or the LensRentals blog.