'No Ad' App Replaces NYC Subway Ads With Art From the International Center of Photography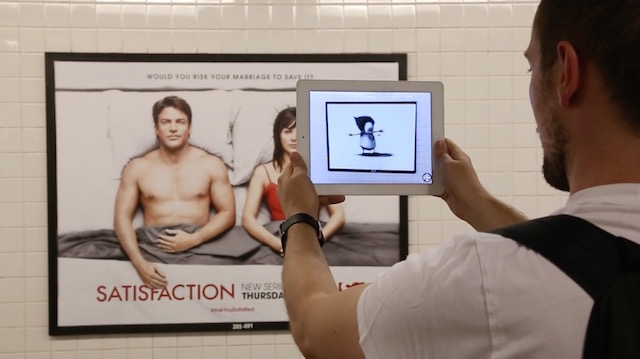 In every facet of our lives, we're bombarded by advertisements: online, while driving, on the radio, everywhere. So much so that they become more noise than anything else. So wouldn't you like to erase some of that noise and replace it with iconic photography? Well, soon you can.
For one month, starting in mid-October, No Ad, an augmented reality application will be overlaying pieces of art from the International Center of Photography over the commercial advertisements seen throughout the New York City subway system.


The premise behind the app is fairly straightforward. After you download the iOS or Android version to your phone, you will be able to use your smartphone's camera to replace the adverts in the NYC subway system with creative art or photography.
The creators behind No Ad, Jordan Seiler and Jowy Romano, acknowledge that the app is just a first step, an experiment they hope to expand on. In speaking to the NY Times, Seiler said:
"It's more of a proof of concept, for once we're wearing Google Glass or other kinds of virtual reality displays."
Give the two-minute demonstration video a watch and head on over to the No Ad website for more information.
(via American Photo)