Camera Phones Used for Augmented Reality Presentations in London Museum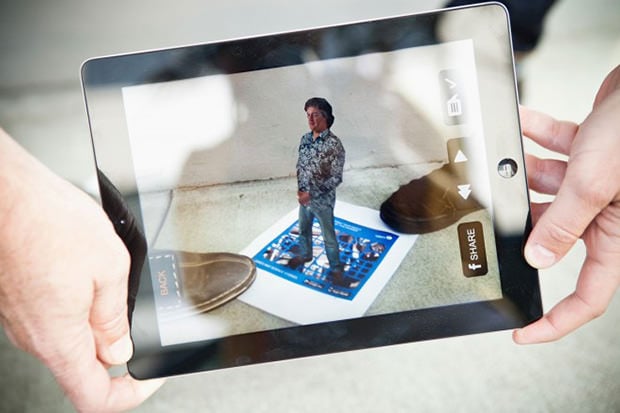 Typically, augmented reality falls somewhere between technological breakthrough and really cool thing to show your friends; but in the Science Museum in London's Making of the Modern World exhibit, augmented reality also takes up the mantle of education.
Using the $3 Science Stories app, visitors to the museum can point their iOS or Android devices at markers set in front of particular exhibits, and prompt a 3-dimensional James May (one of the hosts of BBC's Top Gear) to appear and explain the particulars of the display.
During the presentation you can move your device around the marker and watch as your vantage point changes accordingly. If you so choose, you can watch the whole presentation from above — it won't bother Mr. May one bit.
Of course a trip to London isn't in the budget for most people, so for those of us who can't afford the flight but won't have an issue scrounging up the required $3 for the app, Science Stories has also provided a downloadable .pdf version of the markers found in the museum. This way we can all enjoy a little bit of augmented reality education.
(via WIRED)