Little Planet Photos That Feature Rocket Launches, Air Shows, and Mars
Estonian photographer Andrew Bodrov of 360Pano has been shooting panoramic photographs for over a decade in countries around the world. His work even spans planets: last year he released an interactive panorama created using photos shot on Mars.
One of his interesting side projects is his Little Planets series, which features stereographic projections created using some pretty interesting source panoramas.

The images show everything from rocket launches and air shows to the Curiosity rover sitting on a tiny Mars. Many of the photos include something interesting that make them slightly different from ordinary 'little planet' photos you'll come across: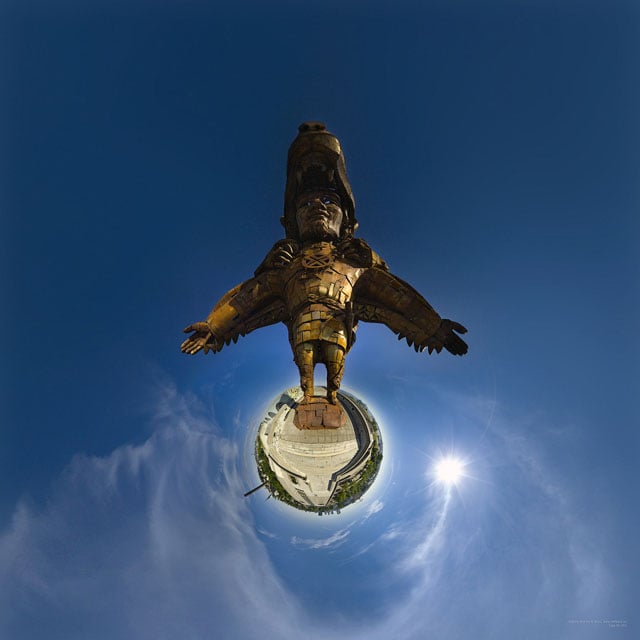 Here's an out-of-this-world image of Mars created using this composite panorama:
You can find more images from this series here. Some of the source photos that these images were created with can be found here.
(via Reframe)
---
Image credits: Photographs by Andrew Bodrov and used with permission