Before and After Photos Show the Dramatic Transformation of Burlesque Performers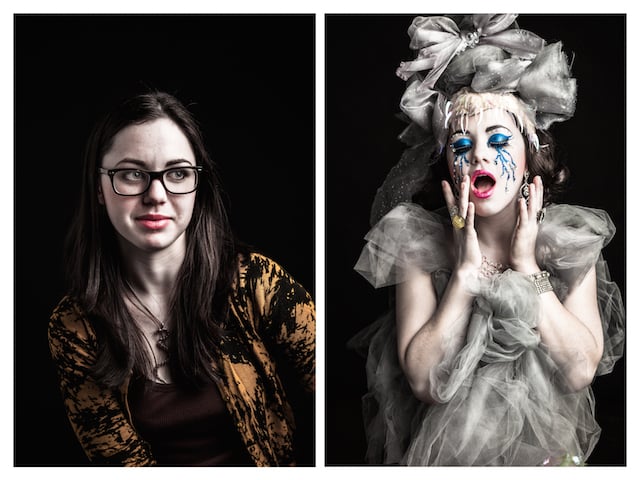 Sean Scheidt shows off the transformational power of makeup, costumes, props and sass in his recently before-and-after series Burlesque. In it, Scheidt uses simple composition against a black backdrop to show how burlesque performers transition from their day-to-day selves in street clothes to the characters they become on stage.
Schmidt says he preferred a basic lighting and backdrop setup to something more complex, so as to keep the focus on the person — both who they are and who they become. As he told the Baltimore Post-Examiner:
I use basic lighting and a black backdrop. Black is emptiness. You place a person there and they are who they are. The interview process is really as much about getting the person comfortable as it is about getting to know them. As the shoot progresses, they transform into the persona they portray on stage. I do ask them, 'What defines you on stage' but otherwise try to stay back and let the narrative develop.
And develop it does. These final images show how these performers go from an average person you'd see walking down the street to a completely different persona once they're under the lights and makeup. In fact, in describing the series and the people who took part in it, Scheidt said they tended to be reserved at first, making the transformation as mental and social as it is physical.
Below is a collection of images Scheidt was kind enough to share with us (with some of the borderline NSFW photos left out):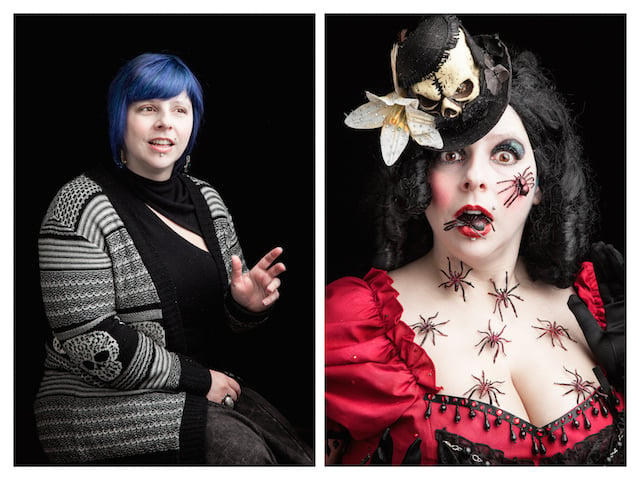 To keep up with Scheidt and his work or see the full series, you can head on over to his website, check out his blog, and follow him on Twitter and Facebook.
(via Beautiful/Decay)
---
Image credits: Photographs by Sean Scheidt and used with permission