OnOne Software Kicks Perfect Photo Suite Into High Gear for Version 9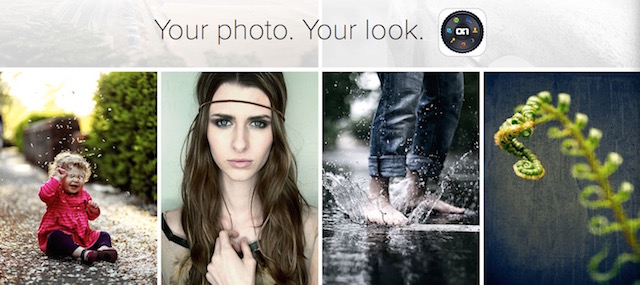 Aperture is about to leave the RAW image organizing/editing game, and OnOne Software wants to tempt users over to their ranks before they all give in to Adobe. To that end, OnOne just announced an impressive new version of its Perfect Photo Suite.
Set to be released in October as both a standalone app and plugin for Photoshop, Lightroom and the now-dead Aperture, the update is said to be a complete reworking of the program.
While Perfect Photo Suite 9 is full of updates, the main aspect OnOne Software really worked on is the improvement of the Browse module. Instead of relying on other browsers for images, such as Lightroom or Bridge, Perfect Photo Suite 9 will now let you view all of your photographs at once, complete with Raw image previews, a rating system, keywords and more.
The new Browse module will also offer up the capability to access your photos, regardless of where they're stored. Dropbox? Done. Google Drive? No problem. Apple's iCloud? Sure thing. OneDrive? Why not? This versatility and ability to edit files in the cloud will definitely be an enticing option for many.
In addition to the new Browse module, OnOne Software has also included a new 'Smart Photo' feature that lets you edit photos at a later date while saving your previous edits, even well after you've re-saved the image. In essence, it works the same way 'Versions' does with OSX, giving you the ability to go back in time and revert to previous settings.
And the best part? All of the edits and saves can be done within the .PSD file format.
Another component the OnOne Software team focused on is an improved collection of masking and selection tools that are spread throughout the program's various modules. And the updated version now combines two previously-separate modules — The Perfect Layers and Perfect Mask — together for a more unified composite experience.
At the request of a number of users of previous iterations, version 9 of Perfect Photo Suite now includes the ability to reduce noise in images. More precisely, it is capable of selectively applying noise reduction to, say, the highlights or shadows.
Other notable features include Retina display support, enhanced algorithms for automatic toning, more efficient cropping and leveling tools, better brush tools, more robust printing capabilities and better options for batch renaming photos. And if that's not enough, the under-the-hood changes are said to speed up the process of adding filters and presets by 30% as well.
When the program goes on sale in October, it will come in two varieties: the Premium Edition and the Basic Edition. The former will cost $130 and supports Photoshop CC/CS6; Lightroom 5/4; Photoshop Elements 12/11/10 and Apple Aperture 3. The latter will set you back only $80, but is a standalone version of the app that doesn't support plugin functionality. For a short time, owners of earlier editions of Perfect Photo Suite can upgrade to Premium for only $90.
For many users, this couldn't come at a better time. If you're not locked into the Adobe ecosystem, OnOne Software is presenting a great opportunity to try out a new workflow, now fully sustained by the updated Browse module.
To find out more about Perfect Photo Suite 9 or take advantage of the pre-order deals onOne is currently running, head on over to the company's website by clicking here.
(via The Next Web)