Instagram's 'Hyperlapse' App Lets Anybody Create Super-Smooth, Cinematic Time-Lapses
Instagram is shaking up the mobile photography/videography sphere in a big way today with the release of Hyperlapse, a brand new app that transforms shaky videos up to 45 minutes long into super-smooth, stable and cinematic feeling hyperlapses/time-lapses at the press of a button.
Started as a side project on nights and weekends by a small team at Instagram, their first build spread like wildfire through the Instagram offices, immediately proving its appeal. From that point on, the project was kicked into overdrive, eventually leading to the simple, functional, fun app scheduled for release just minutes ago.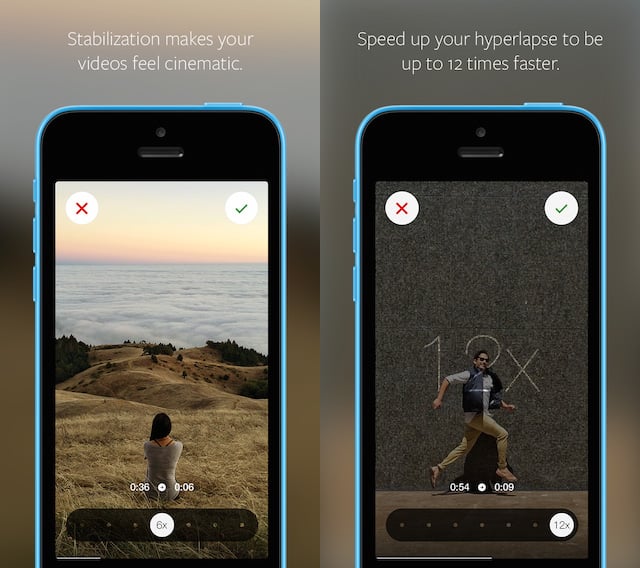 The app's most compelling feature, as you can see from the videos above and below, is just how smooth the final time-lapses end up being. So smooth, in fact, that it reminds us of Microsoft's extremely advanced stabilization algorithms we wrote about a couple of weeks ago.
This, however, doesn't use anything nearly that advanced. Instead, the app taps into your phone's gyroscope to determine its position in space and stabilize the footage accordingly. It's the same tech built into the stabilization feature of Instagram's main app, and the results are downright cinematic in nature.
We spoke to an Instagram spokesperson about the app yesterday, and one thing they were keen to emphasize was just how easy Hyperlapse would be to use. This is the everyman (or woman) time-lapse app. No need to create an account, no need for special settings, no need for special equipment, just open the app and start shooting.
You can capture as much as 45 minutes of footage (iPhone 4 users are limited to 10 minutes), which can then be sped up (and smoothed out) in intervals up to 12x speed and shared to Instagram or Facebook straight from the app.
The hope, as we understood it, is that people will use this not just to capture standard time-lapse fare like sunsets or cars flying down the freeway as seen from an overpass. Instead, it's everyday activities like making dinner or your commute to work that Instagram wants to see filling up its users' feeds now that Hyperlapse is live.
Speaking of live, users of iPhone 4 and above can head over to the iTunes App Store right now to download Hyperlapse for free and give it a try!
As for the Android faithful, Instagram's spokesperson told us that, "We really want to bring Hyperlapse to Android, but unfortunately the requisite APIs are not currently available on the Android platform."