Fujifilm Packs EVF, Tilting Screen, WiFi and a Whole Lot More Into New X30 Compact
After many a rumor and photo leak, Fujifilm has officially released the followup to its popular X20 premium compact. Appropriately dubbed the X30, this is no meager update, sporting an EVF, build-in WiFi, a better LCD, better battery and more.
Changes on the outside are minor. You'll notice a redesigned grip, a second control ring on the lens and a slightly "sleeker" look, but the aesthetics are mostly left alone. The major updates came on the internals; specifically the interface.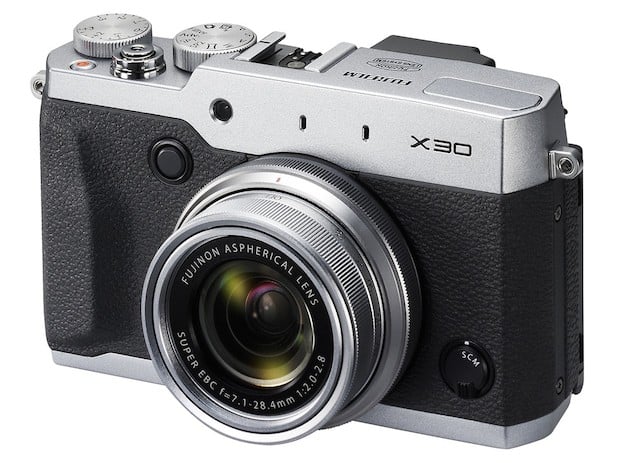 While the sensor and lens are unchanged — still a 12-megapixel 2/3-inch X-Trans II CMOS sensor and 4x 28-112mm equivalent f/2.0-2.8 lens — the entire interface has been overhauled. WiFi is now built in; the LCD has been updated to 3-inches, 920K-dots and is now tiltable; and instead of an optical viewfinder you'll find a 0.65 magnification, 2.36M-dot OLED viewfinder with a 0.005-second lag time.
Fuji has also added a "Classic Chrome" film simulation mode that promises "muted tones and deep color reproduction," and greatly improved the camera's battery life thanks to a new battery pack that charges in-camera.
Here's a closer look at the X30:
The Fuji X30 is set to arrive on store shelves in September in your choice of black or silver/black for $600. You can dive into the nitty gritty details and press speak on the camera by reading the full press release here, or pre-order yours in either black or black/silver at B&H Photo.