These World War II Photos Were Actually Captured During a Modern Reenactment
Conflict photography is typically a dangerous, traumatizing and, at least in part, heroic profession that puts you in the line of fire with only a camera as a weapon.
But as Penn State grad and former Onward State photographer Mitchell Wilston recently demonstrated to great effect, you don't need to put yourself in harm's way to capture the kinds of gritty, black-and-white conflict photography that has become iconic through the ages.
The photos above and below were not taken out of a history book. They were not captured on the field of battle while Wilston tried his best to survive. No, they were taken at a WWII reenactment in Tidioute, PA.
Described by Wilston as "a small, oil boom town in the middle of the woods," he says there are only two major events to look forward to if you live near Tidioute: the reenactment, and the state bass fishing tournament.
Last year, he went down to watch the reenactment, but he enjoyed it so much that he decided to come again this year with "my girlfriend's father (a great amateur photographer), a couple rolls of Tri-X 400, an N75, a D7000, and an assortment of lenses" in tow.
He uploaded the images he captured to Reddit today and the r/photography community really enjoyed them. Black and white closeups of soldiers with looks of intense concentration on their faces, men in full battle attire manning huge guns, and even the candid shot of a soldier looking at the camera with something bordering on disdain and indifference all made the cut.
It's easy to see why the photos have done so well: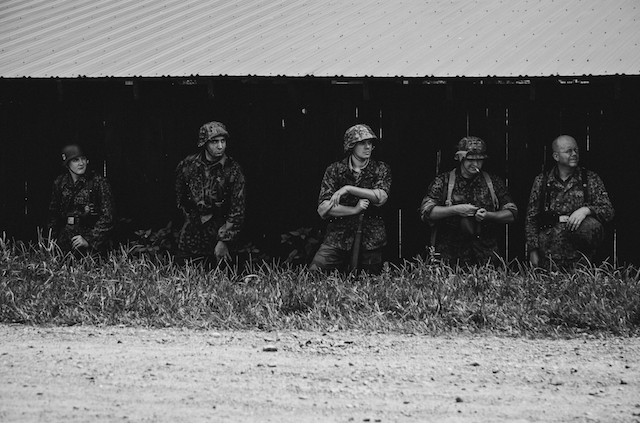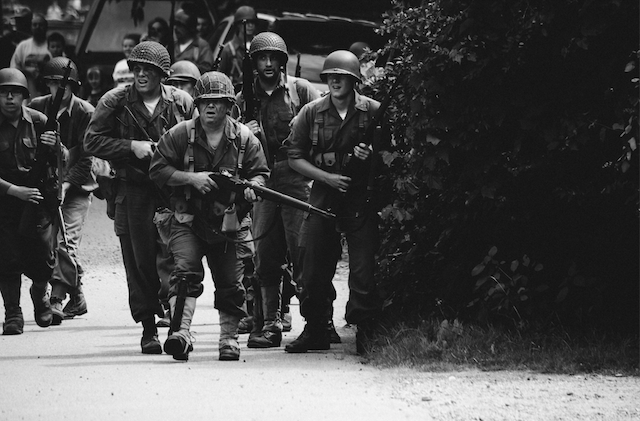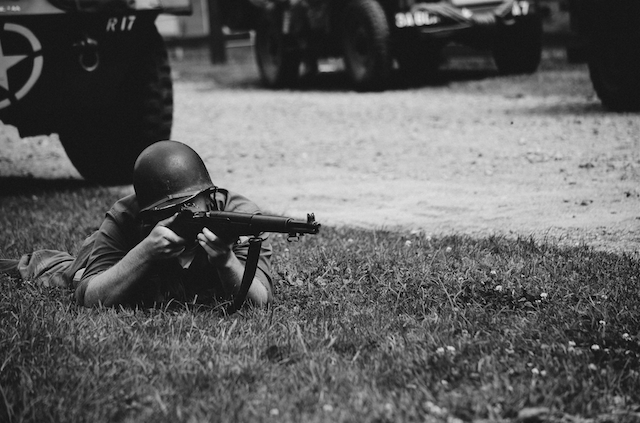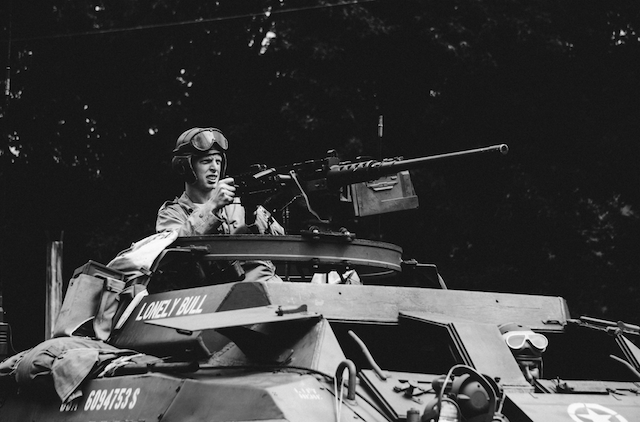 When we spoke to Wilston about the images, he revealed that most of them were captured with "a cheapo 55-300mm lens and the cheap, but wonderful 35 1.8G." The images were then tossed into Lightroom where he added a VSCO preset, crushed the blacks even more, and then pulled back some of the preset grain.
He was sure to emphasize, however, that the reason the photos stood out has less to do with post-processing and everything to do with composition:
Close up shots, or being extremely aware of your back drops helps. My girlfriends father helped pick out several key points along the battle line that had backdrops that hid the crowds. This made a big difference. My photos from last year had these touristy looking folks in the back of really gritty, raw photos and it was not nearly as anachronistic.
And while he very humbly admits that he is neither the first nor the best to do this, we have to say we were very impressed with his results, and we think you will be too.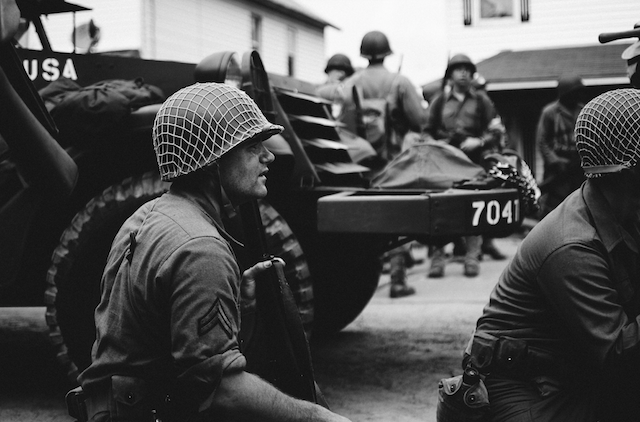 To see more of Wilston's work, follow him on Twitter or Instagram, or go back through the Onward State archives to see some of what he licensed through them.
---
Image credits: Photographs by Mitchell Wilston and used with permission