DJI's Newest Pro-Level UAV Puts Its Phantom Lineup to Shame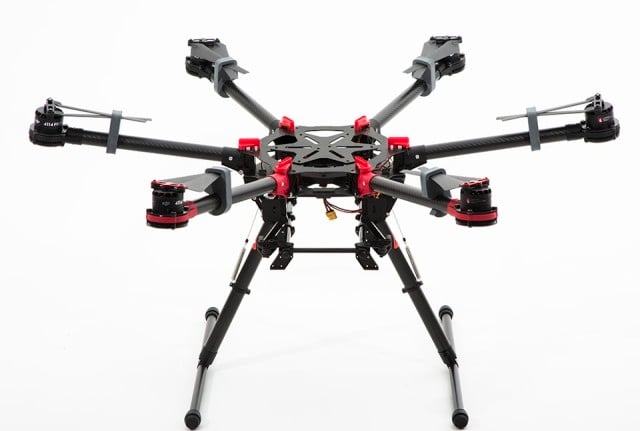 The uncontested leader in drones, DJI, is continually making improvements to their ever-growing Phantom line-up. And in their latest UAV, they seem to have turned it up to eleven with their larger, more robust Spreading Wings S900 Hexacopter.
Part of DJI's pro family, the S900 is smack dab between their S1000 and S800 offerings. It's capable of supporting a max load weight of 5kg and its flight time is 18 minutes, give or take a few.
For the mounting platform, the S900 is capable of using a number of gimbals, including DJI's Zenmuse, Z15, GH3, GH4, and BMPCC. Another interesting feature is the retractable landing gear, ensuring that when in flight as little as possible will get in the way of your footage, come action time.
With it's more robust features, you could've probably guessed it also comes with a more robust price. At $3,800, it's not the cheapest UAV, but it's not meant to be. It's meant to get the job done with more serious gear.
(via Engadget)