Google's 360º Pano Robot Gets In On the Selfie Game In 'The Camera In The Mirror'
Spanish Artist, Mario Santamaria decided to create an interesting self-portrait series, titled The Camera in the Mirror. However, the portraits aren't of himself, or any human for that matter. They're of a little piece of engineering from the brains behind Google Street View, retrofitted for Google's Art Project.
Three years ago Google launched Art Project. A side-endeavor of Google Street View, the premise behind it was to take the 360º panorama view indoors, to some of the world's largest and most renowned museums. In that three years, over 250 museums have been documented, presenting tens of thousands pieces art and 6,000 artists to online purveyors of art history.
The device used to capture the inside of museums is a rather fascinating piece of art in itself. Through the use of Google's panoramic cameras attached to a motorized cart, the smaller Street View device scours every inch of the buildings and artwork, parsing though terabytes upon terabytes of information to eventually present us with.
To capture these self-portraits of the robotic device, Santamaria went through a virtual tour of a number of the 250 museums it has documented. In each museum, Santamaria sought out mirrors, in hopes to catch a glimpse of the machine at work. And did he ever.
Taking a hint from the Mars Curiosity rover, albeit in a museum, the reflections of the panoramic camera on wheels brings an eery, almost sentient approach to a robot's accidental self-portraits.
Below are a number of images Santamaria has sought out and screencapped as part of his endeavor. To keep up with his ongoing collection, you can head on over to The Camera in the Mirror Tumblr and give it a follow.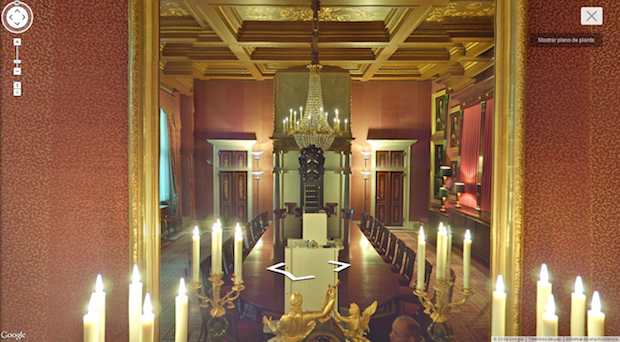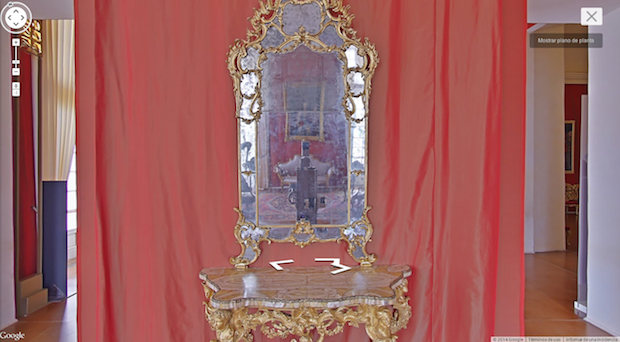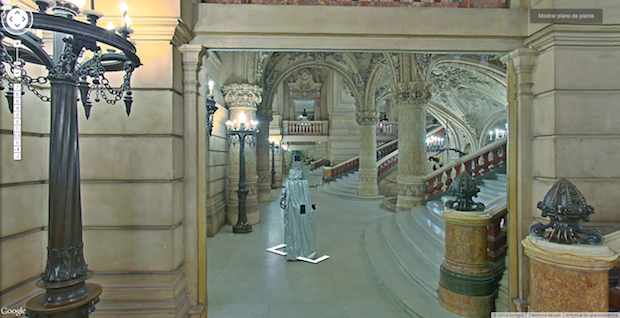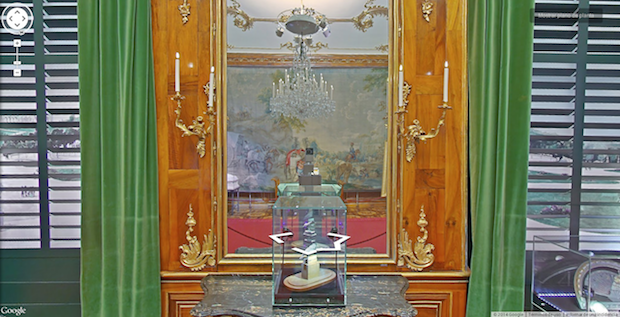 If you'd like to find out more about Google's ambitious efforts, this video gives a quick run-through about their Art Project.
(via Daily Mail)
---
Image credits: Photographs by Mario Santamaria and Google