Compelling Photos Document the Contents of Abandoned Suitcases from a 125-Year-Old Psychiatric Center
Willard Psychiatric Center began its life in 1869 as Willard Asylum for the Insane, closing down over 125 years later in 1995. Thousands of long-term patients passed through its doors, and when the center was shut down, it was discovered that hundreds of suitcases belonging to some of its earliest residents had been set aside and forgotten in one of the hospital's attics.
Those suitcases and their contents have been preserved, catalogued and, thanks to photographer Jon Crispin and his compelling Willard Asylum Suitcases series, now they have been photographed as well.
Crispin had photographed the old Asylum many times over the past three decades, and so this extension of his documentary work seemed only natural. In March of 2011, he was given access to the preserved suitcases — which are now in the New York State Museum's permanent collection — and began what he calls "a thorough documentation" of the contents found within.
The series is, in a word, absorbing. Many photo series offer a glimpse into the past, but this is far more intimate than a then-and-now composite or even historical photographs rediscovered in somebody's attic.
These are personal belongings. Combs, mirrors, medicines and hangers are joined by letters, postcards and, yes, even some old photographs. The photos in the series document all of these things, from the most mundane to the fascinating, arranged with obvious care by Crispin so as to respect the memories of the people the belonging actually belonged to.
"My main concern throughout this project is to maintain a respect for the integrity of the resident's lives," he writes in the project's statement. "And I am determined to tell their stories through my photographs."
Here is a glimpse at a few of those stories: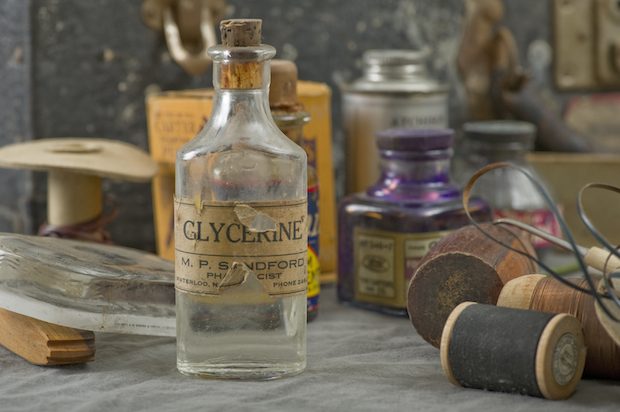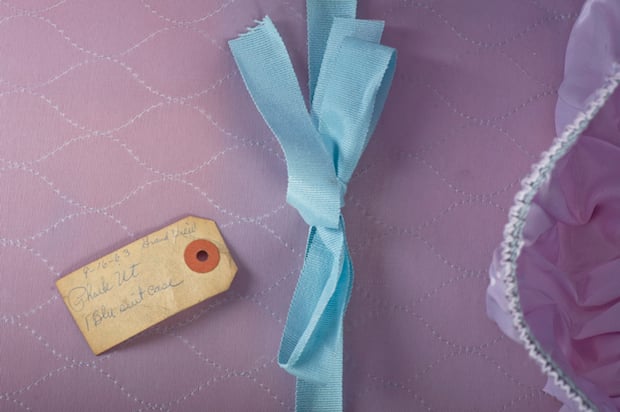 When we spoke with Crispin, he thought he had sent us too many photographs from the series. "Pick and choose" he said apologetically. We've published them all instead, and don't regret a single one.
But as many pictures as he sent us (which was definitely not too many or even, perhaps, enough) he kept plenty more to himself. The project began in 2011 and hasn't been completed yet. More than 400 suitcases were discovered in that attic, belonging to patients who resided at the Asylum from 1910 through 1960, and in March Crispin took to Kickstarter and raised the funds to finish his work.
If you'd like to find out more about the series, visit the Willard Asylum Suitcases website or the already-funded Kickstarter campaign where Crispin describes the work he's doing. And afterwards, be sure to pay his own photography website a visit as well.
(via Lost At E Minor)
---
Image credits: Photographs by Jon Crispin and used with permission