Fun 1-Hour Photo App Makes You Wait for Your iPhone Snaps to 'Develop'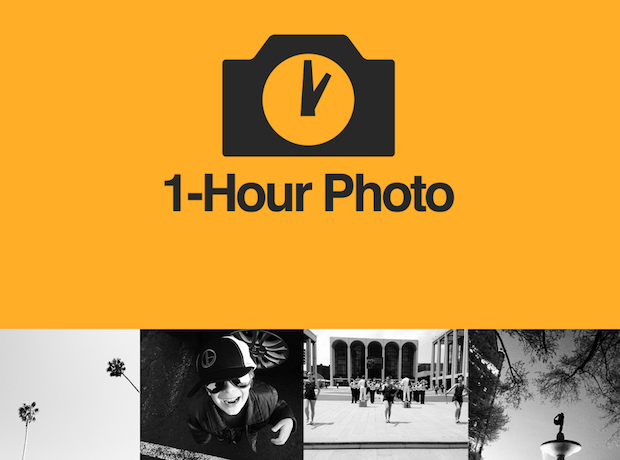 Does waiting for your photos to develop make the experience of picture taking more enjoyable? More importantly, does it make you more deliberate about the photos you do take? Nevercenter Labs' answer to both of those questions is a resounding "yes," which is why they created a neat new smartphone photography app called 1-Hour Photo.
Released just over a month ago, the app gives the old-timers a big bolus of nostalgia while offering the youngins a new experience when it comes to snapping smartphone photographs.
The app takes photos using the company's "beautiful black and white film emulation," and once you've taken a shot, you're forced to wait an hour before the app will let you see it. It's the anti-chimping app, if you will, and Nevercenter Labs maintains that it "changes everything" about the way you take smartphone photos:
By the time you see your photos, the moments they've captured have already become memories, which changes how you feel about them forever.

Nobody gets distracted in the moment by reviewing photos as they're being taken – your special moments remain all about the moments themselves.

Nobody can veto a photo right after it's taken, since everyone has to wait an hour to see the results
To check the free app out for yourself, head over to the iTunes App Store by clicking here. Unfortunately, there is no Android version out yet (and no mention of one either) so this one is just for the Apple nerds… don't hate.
(via The Phoblographer)