Scientists are Using the Nokia Lumia 1020 to Get a Better Look at Diseased Tissue
Do you know what Histopathology is? No, it's not the study of histograms, it's actually the study of changes in tissues caused by disease. And now, advances in photographic technology that you or I could go pick up at Best Buy are actually helping to study those changes like never before.
Using the Nokia Lumia 1020 smartphone, scientists are once again bringing together the worlds of Science and Photography to do some amazing work.
Anyone who's up to date at all in the photography world has heard of the Nokia Lumia 1020's 41-megapixel camera. But as useful as it is for capturing high-quality, highly-zoomable images when you're out and about, the same tech has found new purpose in the lab, as laid out in a scientific paper published in the Histopathology Journal.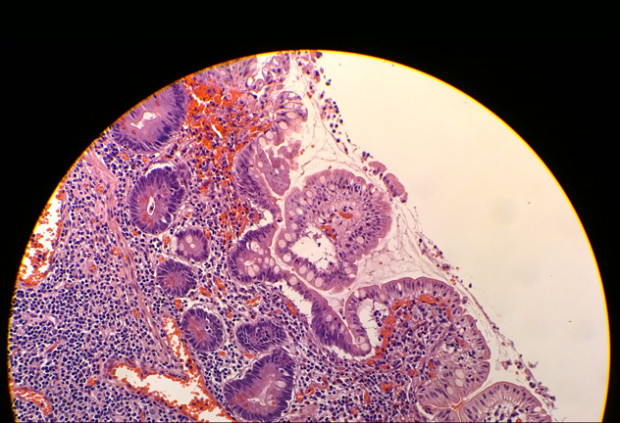 In the aforementioned paper, Drs. Mark Li-cheng Wu and John Paul Graff, both of whom are well-versed in photomicrography, explain how they've managed to use the impressive photographic capabilities of the Lumia 1020 to identify a particular type of bacteria.
Dr. Wu and Dr. Graff both sat down with The Nokia Blog to further explain how and why they ended up deciding to use a consumer-level device in the lab.
The interview explains how the pair connected the 40-megapixel smartphone to a state-of-the-art microscope, using the phone's massive amount of pixels to digitally zoom in for a more detailed look. In that same interview, the duo said they have currently only put the Lumia 1020 to use in JPEG mode, but they did mention that the phone's RAW capabilities may be able to provide an even more detailed look in the future.
One of the biggest draws to using such a device, they explained, is its size and portability. Unlike a traditional setup with a fixed camera, the Lumia can travel around the lab from microscope to microscope with minimal amount of effort and setup time.
Another interesting upside to using the Lumia's camera is that it is one of the somewhat-limited number of phones running Windows Mobile — a huge boon due to the fact that many labs and hospitals run on Windows platforms. Plus, the operating system has also proved useful for customization, as Dr. Graff, who has a computer science background, was able to make wireless control of the microscope possible by building custom apps.
The scientist pair did mention a few places they'd like to see improvement on the phone, specifically mentioning battery life and lack of a microSD card slot, but for now they seem extremely satisfied with the diagnostic capabilities of the device, and plan on continuing to push the camera phone's boundaries in the lab.
(via DPReview Connect)
---
Image credits: Photographs by Dr. Mark Li-cheng Wu and Dr. John Paul Graff