3 Awesome Camera Features Apple Didn't Mention During Yesterday's Keynote
Is it too much to ask that Apple spend their entire WWDC Keynote talking about photography-related things? Okay, yes… maybe it is. But that doesn't mean you should be left out of the loop, so here are the three major photo-related updates that Apple didn't have time to talk about during yesterday's keynote.
Time-Lapse Mode
We already mentioned this one briefly yesterday as a side note in one of our more comprehensive articles about the updated Photos app, but it bears repeating here: iOS 8 brings with it the ability to shoot time-lapses using the built-in camera app.
If you swipe all the way to the left, past 'Video' and 'Slo-Mo,' you now arrive at 'Time-Lapse.' Set your iPhone up, press the record button, and the Camera app does the rest. When you've captured the sequence you would like to speed up, hit the record button again to compile the final product.
There doesn't seem to be any mention of incremental controls over the interval or the speed of the final product, but it's definitely a step in the right direction — bye-bye basic iOS time-lapse apps… you had a good run.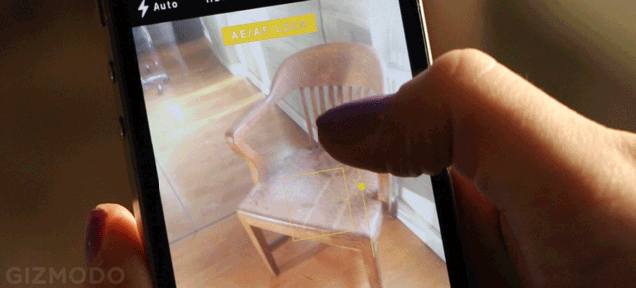 Control Exposure and Focus Separately
An ability that has long-been available in more advanced camera apps, separate control of your exposure and your focus point will now be available on the standard camera app as well.
Simply select a focus point by tapping as you normally would, and then slide your finger up and down to adjust exposure. Personally, I prefer this to the standard approach taken by most apps, which allows you to select separate points for focus and exposure.
Camera Timer and Instant Burst Mode
We mixed these last two into one point because, well, there's not much info to give.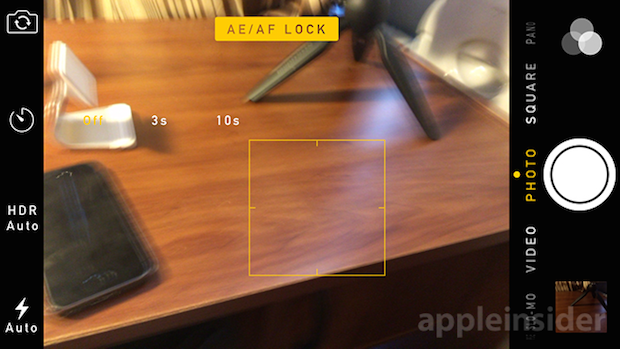 The timer is your standard application, allowing you to set either a 3-second or 10-second delay so that you can, you know, maybe have OTHER people in your photos other than yourself.
Instant Burst Mode, on the other hand, is still a complete mystery. If we had to guess (and this is JUST a guess) we would assume this will either be a new mode that you can slide over to (like square crop, video or time-lapse) or something that activates when you hold the shutter button down in the standard photos mode.
Bonus: Panoramic Photos for iPad
Here's one final bonus feature that will delight those oft-mocked folks who use their iPads to take photos (hey, don't judge, to each his/her own). You can now take panoramic photos using your iPad Camera app. Nobody was quite sure why this ability was missing in iOS 7, but Apple has rectified the problem, so we'll let bygones be bygones.
---
And that's it. To find out about all of the other exciting updates that Apple made to iOS Photos, iCloud Photos and OSX Photos, check out our previous coverage on the WWDC Keynote by clicking here. And for the Android-lovers out there, you now have a full 4 comment sections to tell us how superior your operating system is… see… we didn't forget about you.
(h/t Gizmodo, Apple Insider and Engadget)